When our planet is already overflowing with products, it may seem paradoxical to have a vocation that consists of developing new products. I am often in doubt about whether practicing my vocation is beneficial or damaging to the society from an environmental perspective.
In the future, we must be more critical of the vast consumption of resources that furniture represents.
---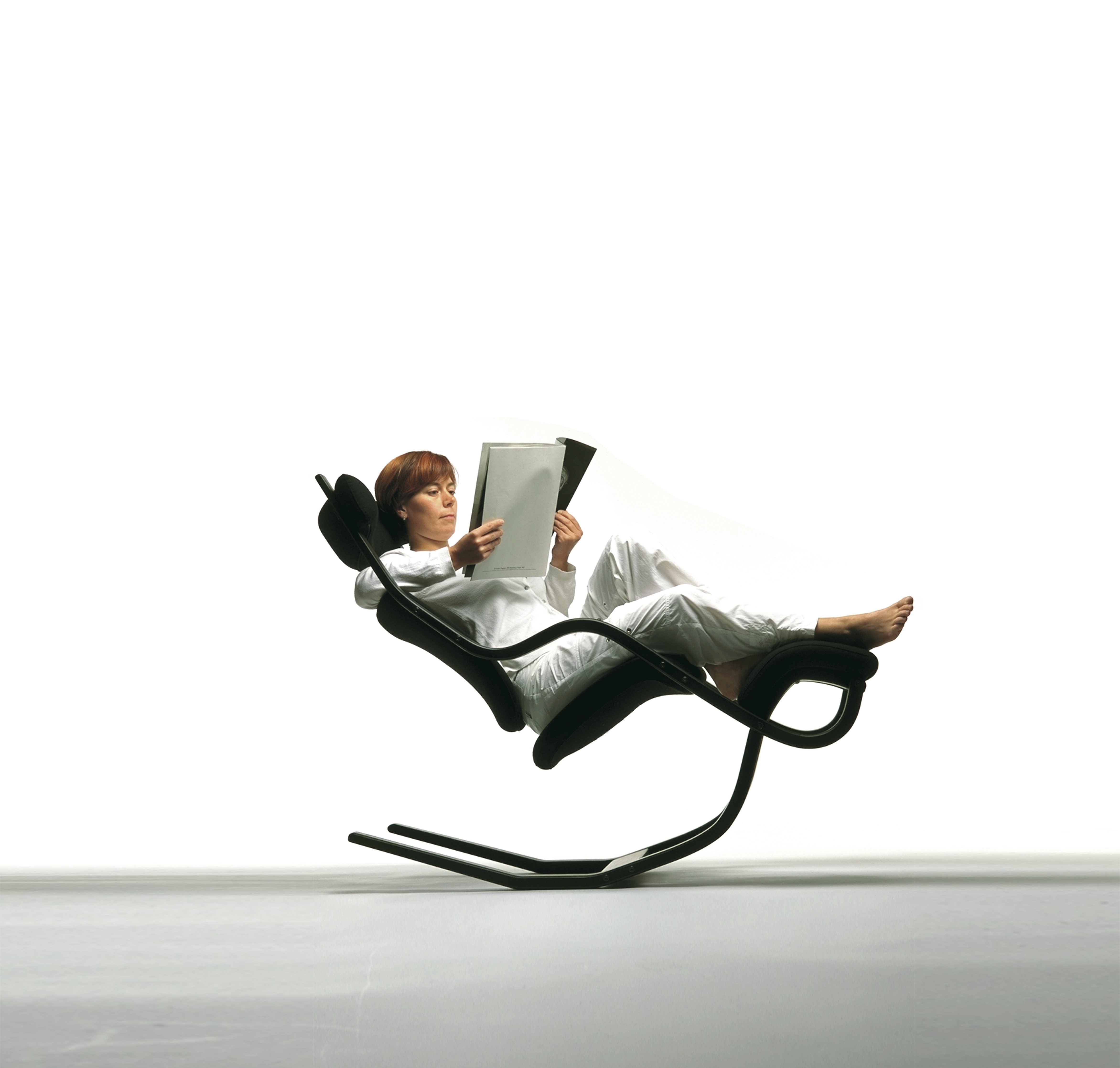 Anti-furnishing?
In our rich part of the world most homes are almost overflowing with all kinds of sitting devices. Do we really need them all?
By concentrating on having fewer, better-quality possessions that can serve multiple purposes, we would probably achieve greater personal satisfaction, keep the product longer and save the environment from an unnecessary burden.
---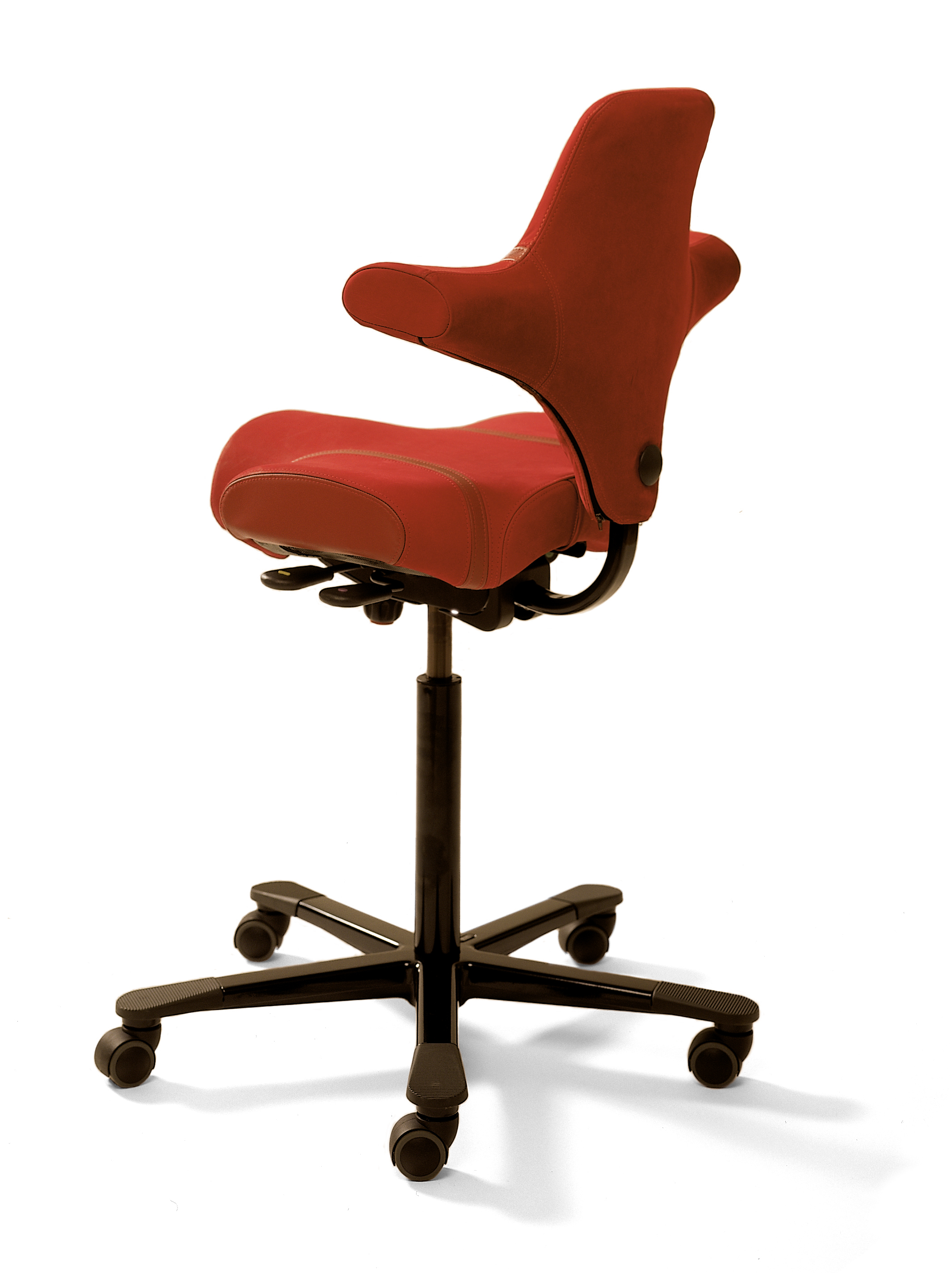 Fashion and consumption
One theory is that whatever is fashionable now will quickly become unfashionable, and therefore often doomed to have a relatively short life. New trends keep coming to replace the old could be one reason for this. Faced with the sheer force that fashion has in a market such as ours, the following approaches are available to designers who want to think strategically:
Join an established tradition in terms of style
Follow the modern mainstream or the style of the era
Follow the latest fashion or trend
Create something new that cannot be placed in any of the categories
My question is which of the above mentioned options give the best possibility for longevity? The solution for me has been that products with an unconventional functional solution have naturally enough also ended up with a distinctive visual form. Such products may experience longevity without being labelled as unmodern because they avoid following the patterns of short-term trends and fashions.
The Tripp Trapp, the Håg Capisco and the Håg Balans Vital are examples of this. They have all been awarded the Norwegian "Classic Prize".
---
Renewable materials
Currently, most work chairs are made from fossil materials. As a proposal to reduce Greenhouse Gas emissions also for this product group, a chair, called woodwork, was exhibited on "Established" at Stockholm Furniture Fair in 2017. Established was an area for designers or design studios to show small-scale production and prototypes.

The seat and backrest (chair body) of Woodwork is suspended with ropes to a flexible wooden structure, which makes up the tilt mechanism and inspires dynamic sitting.

Greenhouse gas emissions = 8.4 kg CO2 equ
EPD, according to ISO 14025
---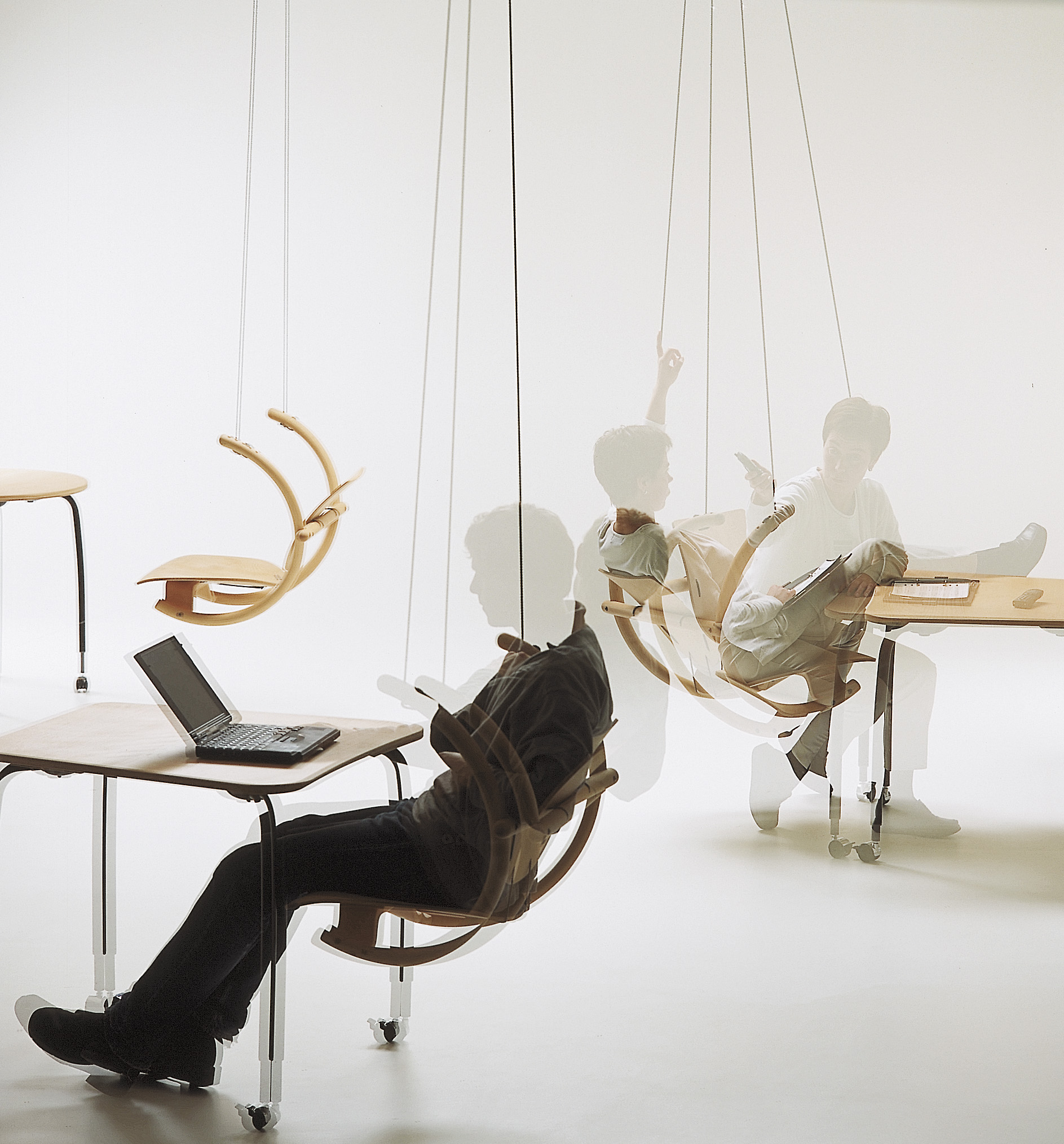 Suspended from above
In this concept I have tried to get a lot of movement out of minimal resources. Compared with traditional office chairs, we have done away with the base star, the lifting column and complicated tilting devices. The rope performs all of these functions and more. In addition, the materials are renewable wood. Initial studies show that the version of Swing that is suspended from the ceiling, without cushions, has only 1/10 of the environmental load of a comparable working chair. This "Factor 10" reduction in consumption of resources is necessary in industrialized countries in order to achieve global sustainabiity in the next 30 to 50 years.
---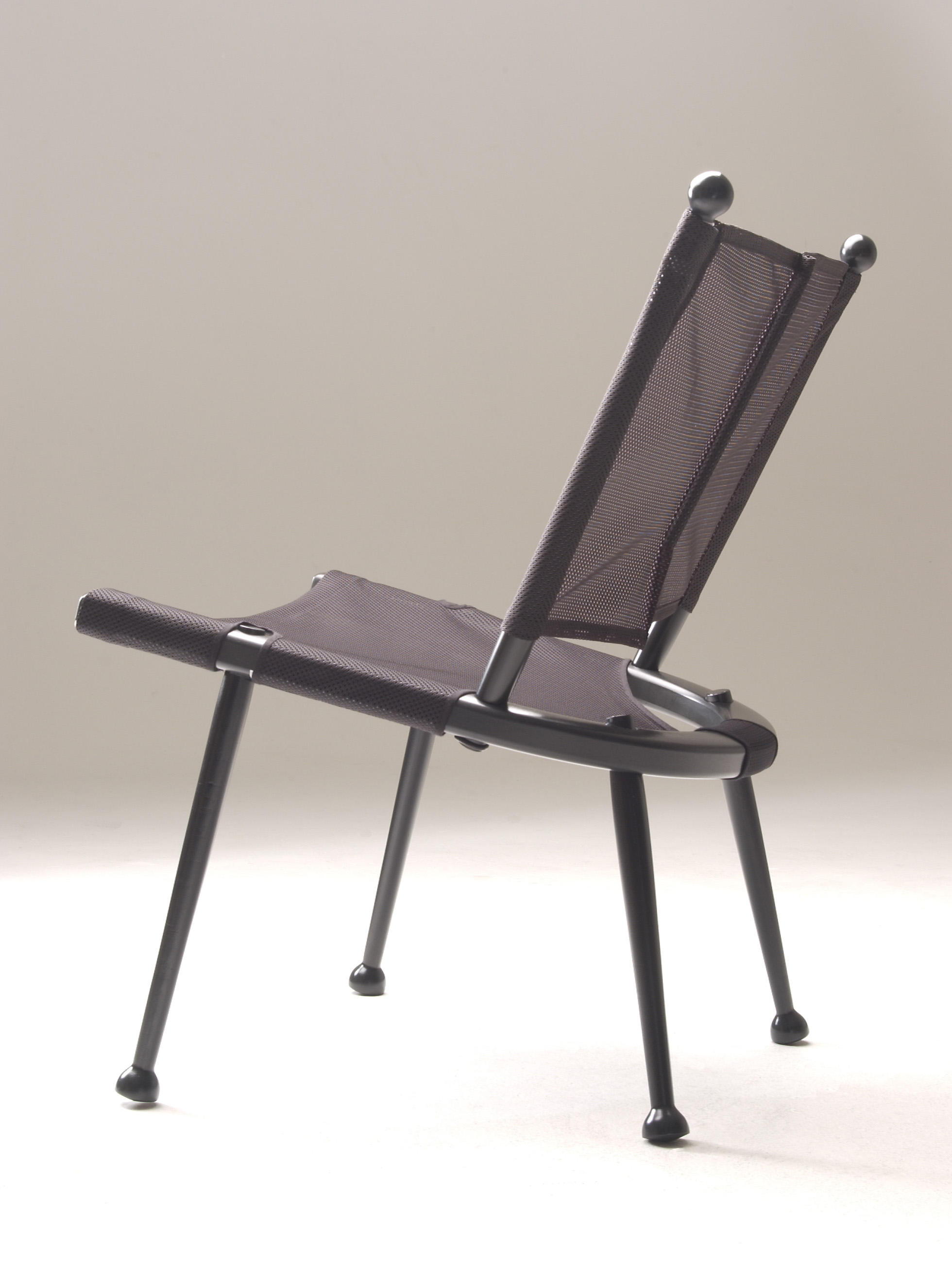 Longevity
How to achieve comfortable sitting with only 4,4 kg renewable materials?
This chair is especially suited for the emerging urban Nomads as it is easy to assemble and disassemble without metal parts, screws or tools. It also occupies a minimum of space in storage.
Greenhouse gas emissions = 1.3 kg CO2 equ (ex. textile)
EPD, according to ISO 14025

The following list suggests some common reasons for keeping a piece of furniture:
Functions well
Uniqueness, originality or other sentimental values
Easy maintenance
Timeless visual form
Appearance enhanced with age, or easy to renew
Easy to move and store
---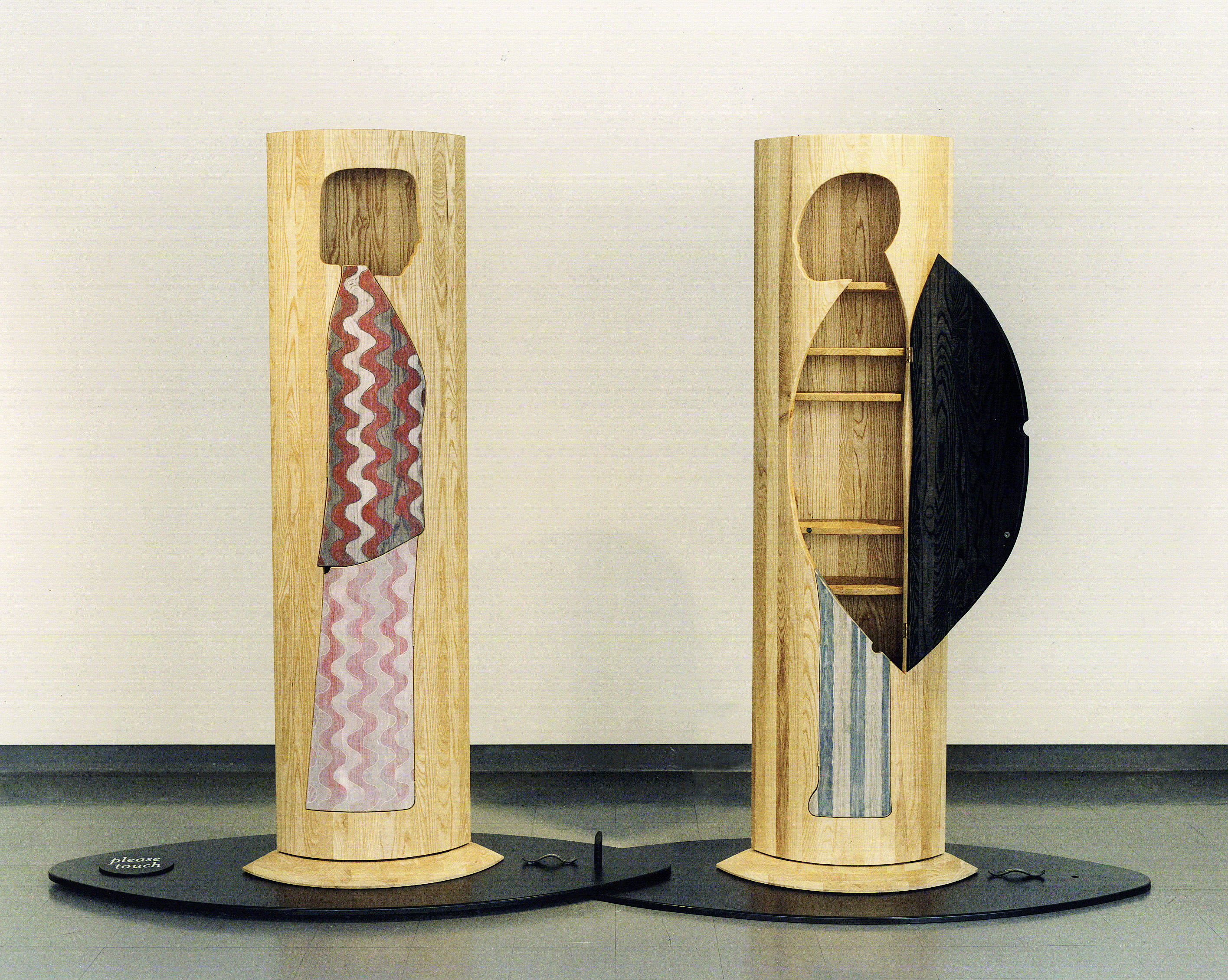 Heirlooms
I often wonder which products from our age will be handed down as family heirlooms for generations to come?

What types of objects are not too large, do not go out of date, do not deteriorate, do not become unnecessary, etc.?
One answer is products from industrial applied art such as glass, porcelain, cutlery (silver and steel) - and furniture.
---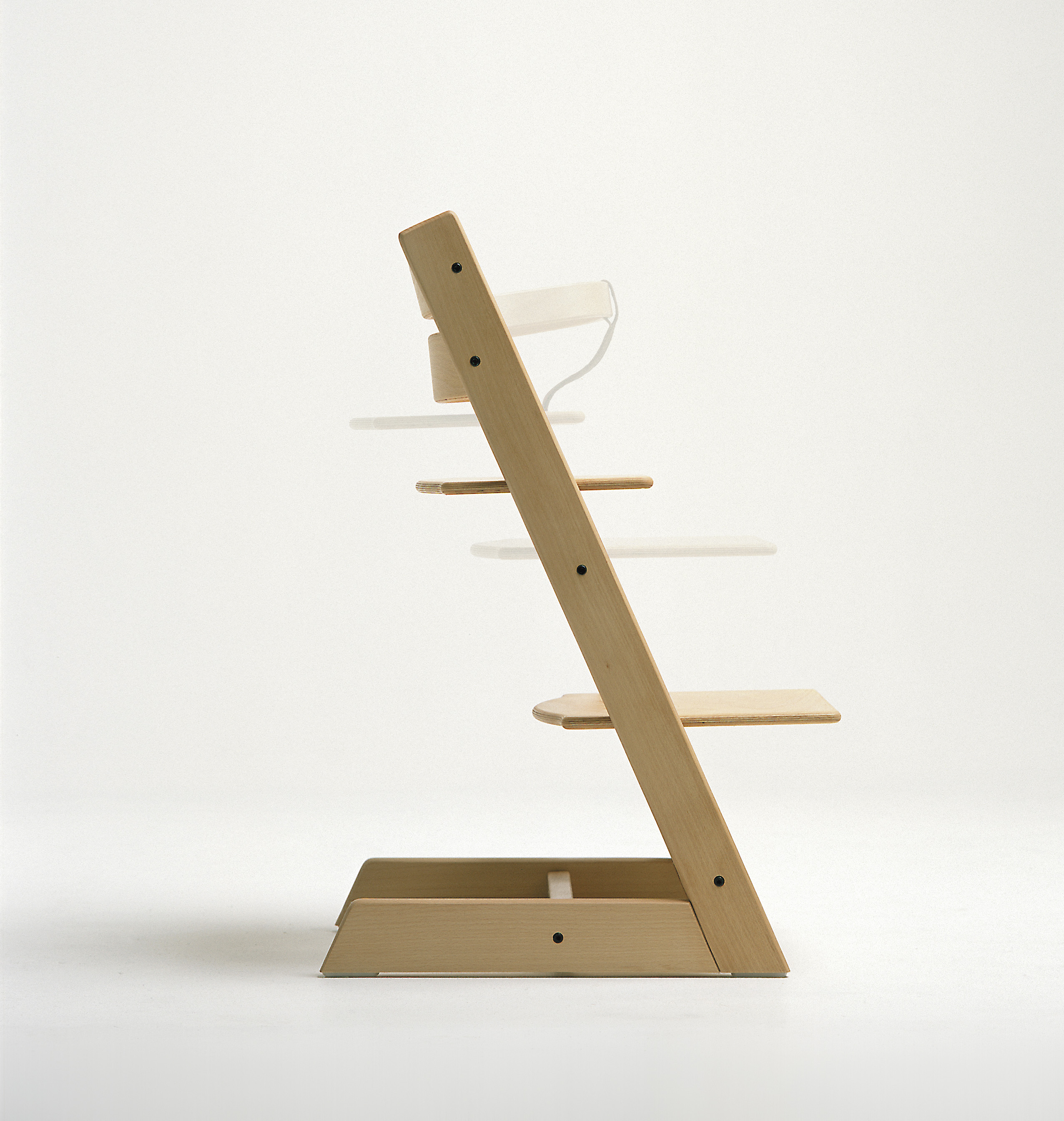 Replace or keep?
It is impossible to predict which products will be kept for a long time and which will be thrown out after a short period, but if you are going to buy furniture you can come a long way simply by asking the following questions before making a decision: Will our descendants fight amongst themselves to own this or will they argue over who is going to have to get rid of it?
It is said that the greatest competition facing Tripp Trapp in Scandinavia is second-hand Tripp Trapp-chairs that are inherited or sold to new generations of families with small children.
I am delighted that Tripp Trapp is often listed under the "Wanted" column in the classified ads and is hardly ever found in the "For sale" column. I take this as a sign that it is a product that enjoys a long life. The design of the chair has not been changed since 1973. This means that a child that inherits its Tripp Trapp chair from its parents does not feel different from a child that has a brand new one.
---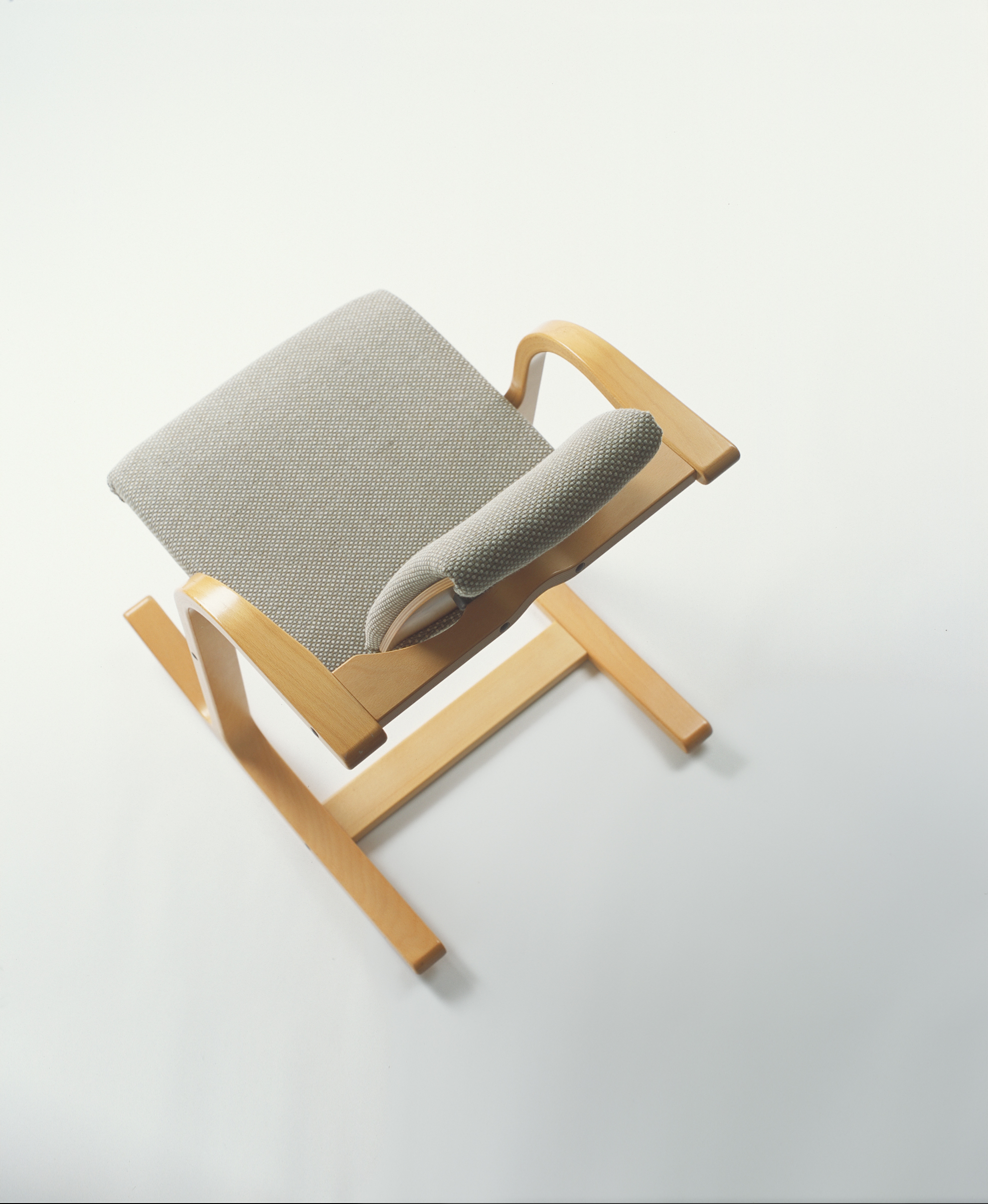 Paradox
If serious industrial designers stopped practicing their profession, what would happen? Would there be less consumption, or would the market forces spew out even poorer product solutions? There is certainly no easy answer to this question, but it is my hope that products developed through devotion, far -sightedness and forethought will be less damaging to the environment and enjoy a longer lifetime than products primarily developed in response to fashions and trends.
---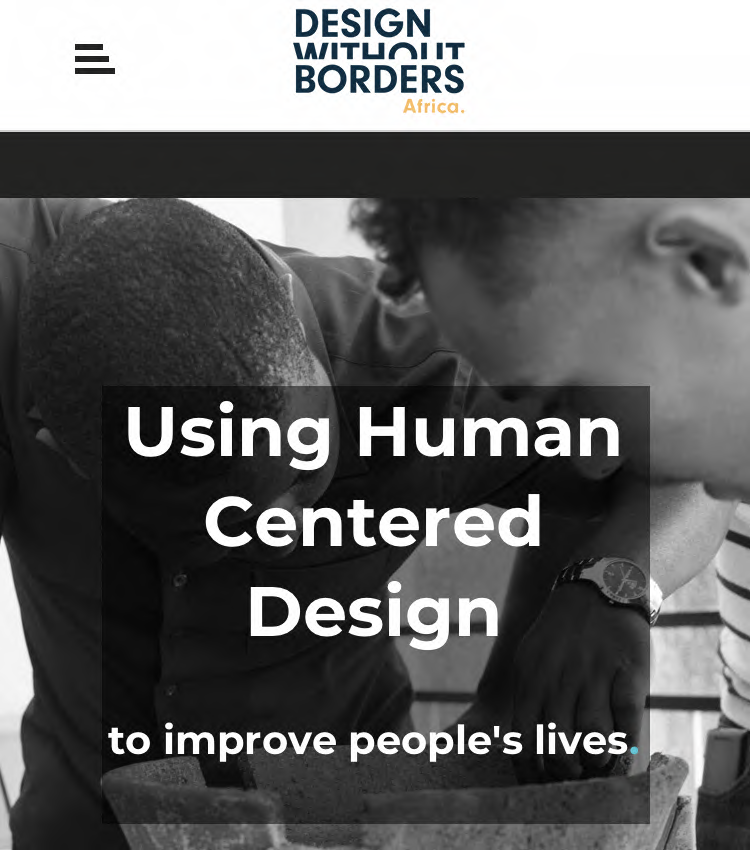 Design without borders
I also hope that our profession can be utilised more often as problem solvers for those who have the worst living conditions on the planet. I am happy to have been involved in the foundation of and work with the organisation, "Design without borders", together with the Norwegian Centre for Design and Architecture in 2001.

The programme aims to utilise the creative and analytical skills of designers to help promote the development of new solutions in developing countries and areas struck by disaster.

In 2013 Design without Borders was formally registered as an independent foundation. The objective of the new foundation is to be a centre for knowledge of applied professional design practices to help improve social, physical and environmental conditions for disadvantaged people in developing countries and areas of crisis. The Head Office is located in Oslo, Norway and in 2014 they also opened a branch office in Kampala, Uganda. Peter Opsvik AS is still involved and one of the financial supporters.

www.designwithoutborders.com
---
Transport
When our feet are not enough!
Most of my products for sitting inspires movement. Another product group where movement is essential are tools intended to move people from one place to another.
It is unavoidable that people move (themselves and their possessions) over greater distances than they can manage on foot. So, in addition to limit our travelling, we must also make sure that when we travel we use as little energy as possible. And - the energy we use needs to harm our environment as little as possible.
---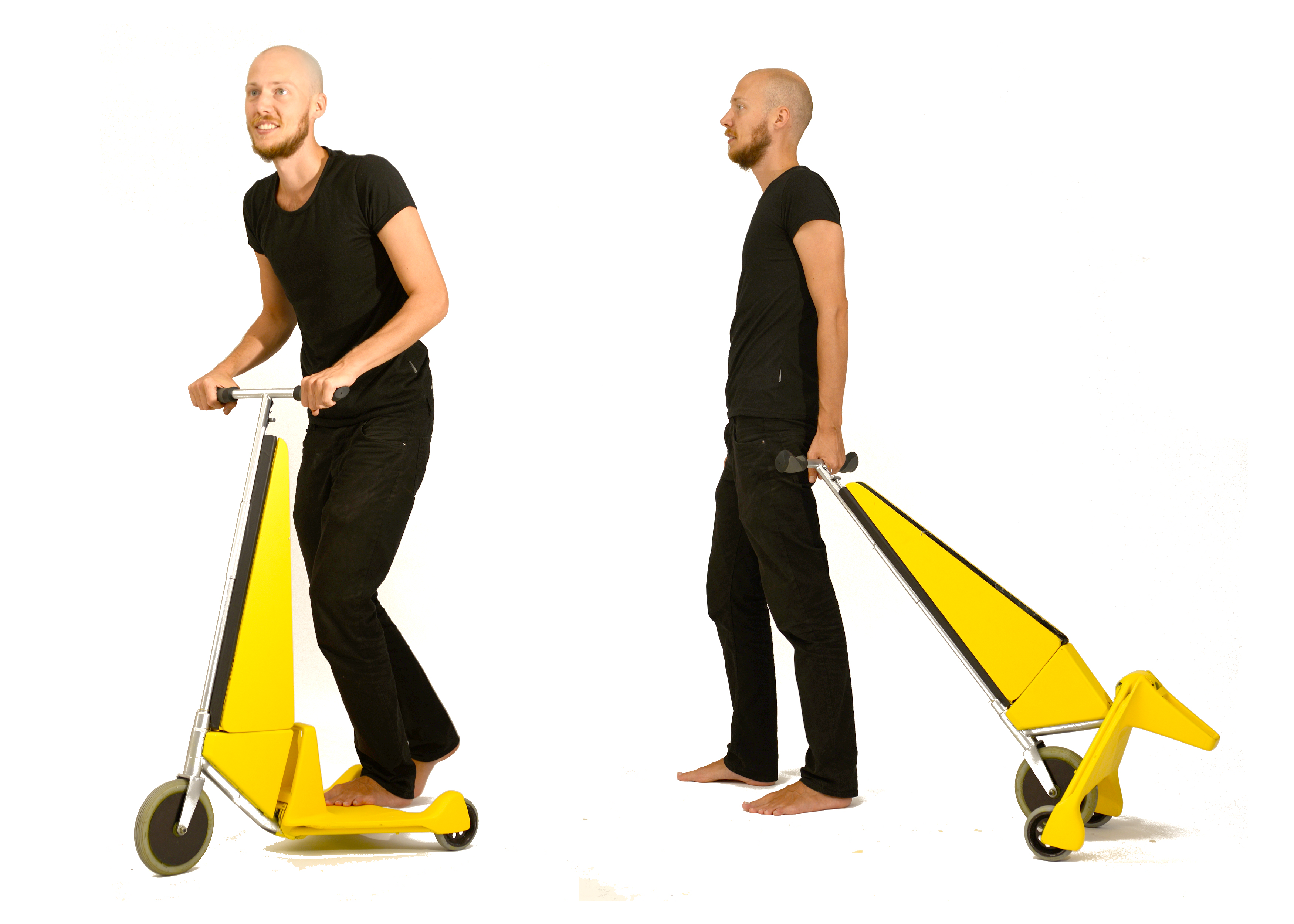 Citrus scooter "from room to room"
Challenged by the problems of urban transport, a new intermodal transport concept has been developed. CITRUS may work in close cooperation with public transportation through a one-grip transformation into a compact trolley case, or it may offer its user superb independency in city traffic as a tri-scooter. An electric drive works in combination with kick scooter functionality, giving flexible transportation for any user, in any mood, and with any driving style.
A person's need for transport is often linked to a movement from start-point to destination, or "from room to room". These rooms we define as the persons controllable spheres, being at home, at the office or at the downtown restaurant. Being accepted in indoor environments as a trolley case, CITRUS can easily be brought along into these rooms.
The CITRUS represents a transport concept, and the prototype is to be regarded a design suggestion. The visual appearance and materials can be very different, depending on interests in a future partnership.
Existing scooters are an extra burden if they have to be taken into a shop, unlike the Citrus, which can transport the items the user intends to buy. Three wheels provide stability even while standing still or driving at slow speeds and larger wheels more easily negotiate kerbs and rough surfaces than smalller ones.
---
---
Peter Opsvik´s thoughts about chairs and sitting
More about Peter Opsvik´s thoughts about sitting:
A historical view on sitting

Movement and variation

Tilting concepts

Favourite postures

Chairs growing with the child

Some thoughts on design

Rethinking sitting – the book