Viola
Cut-outs and desired dynamics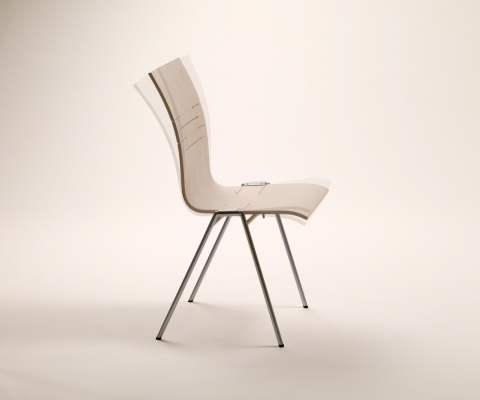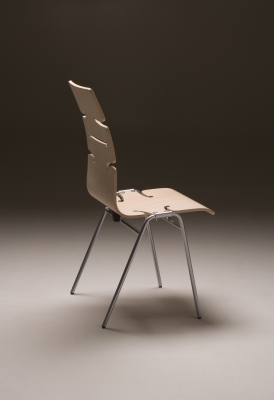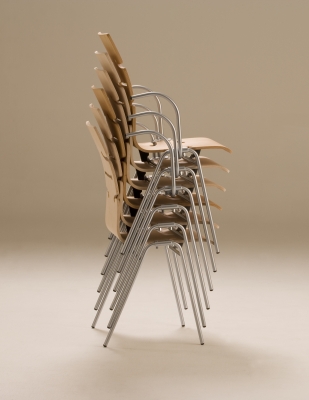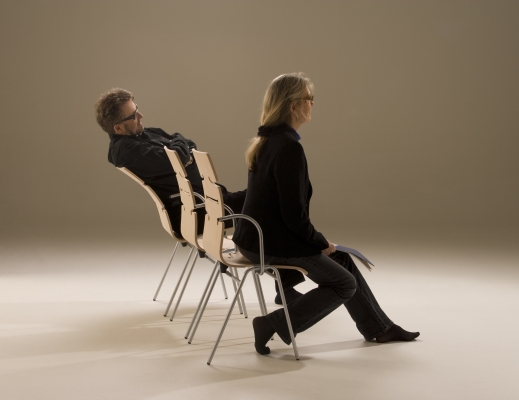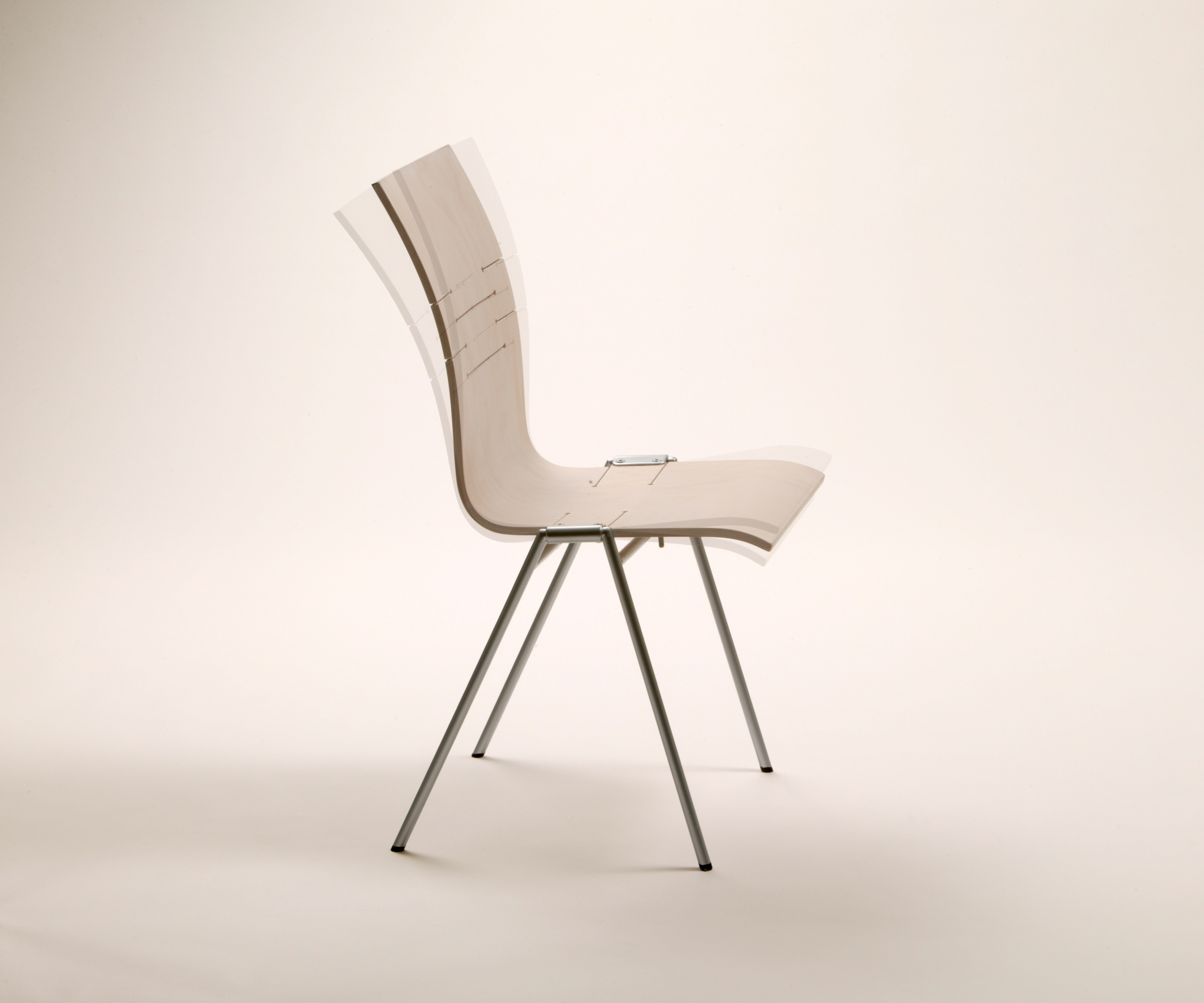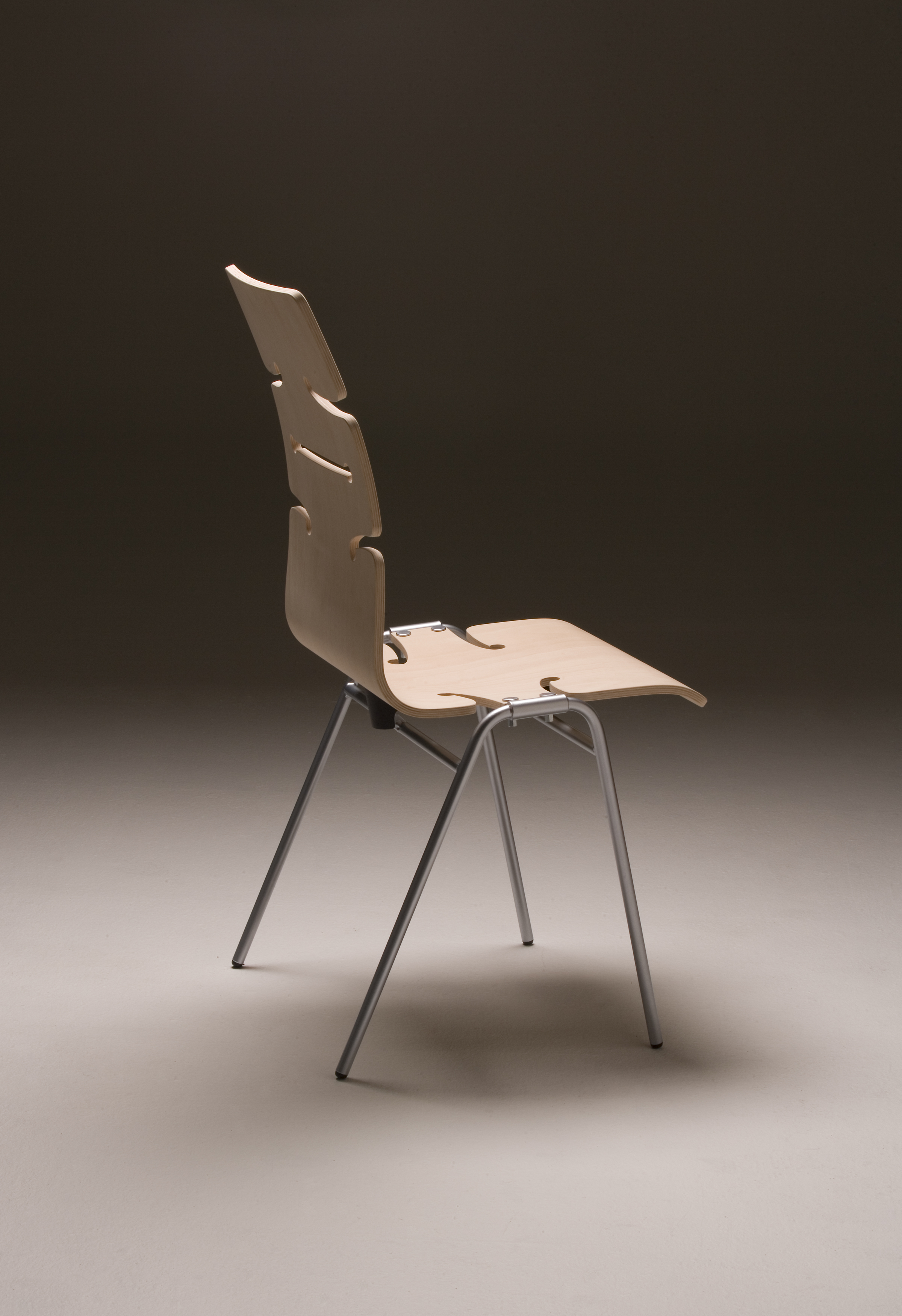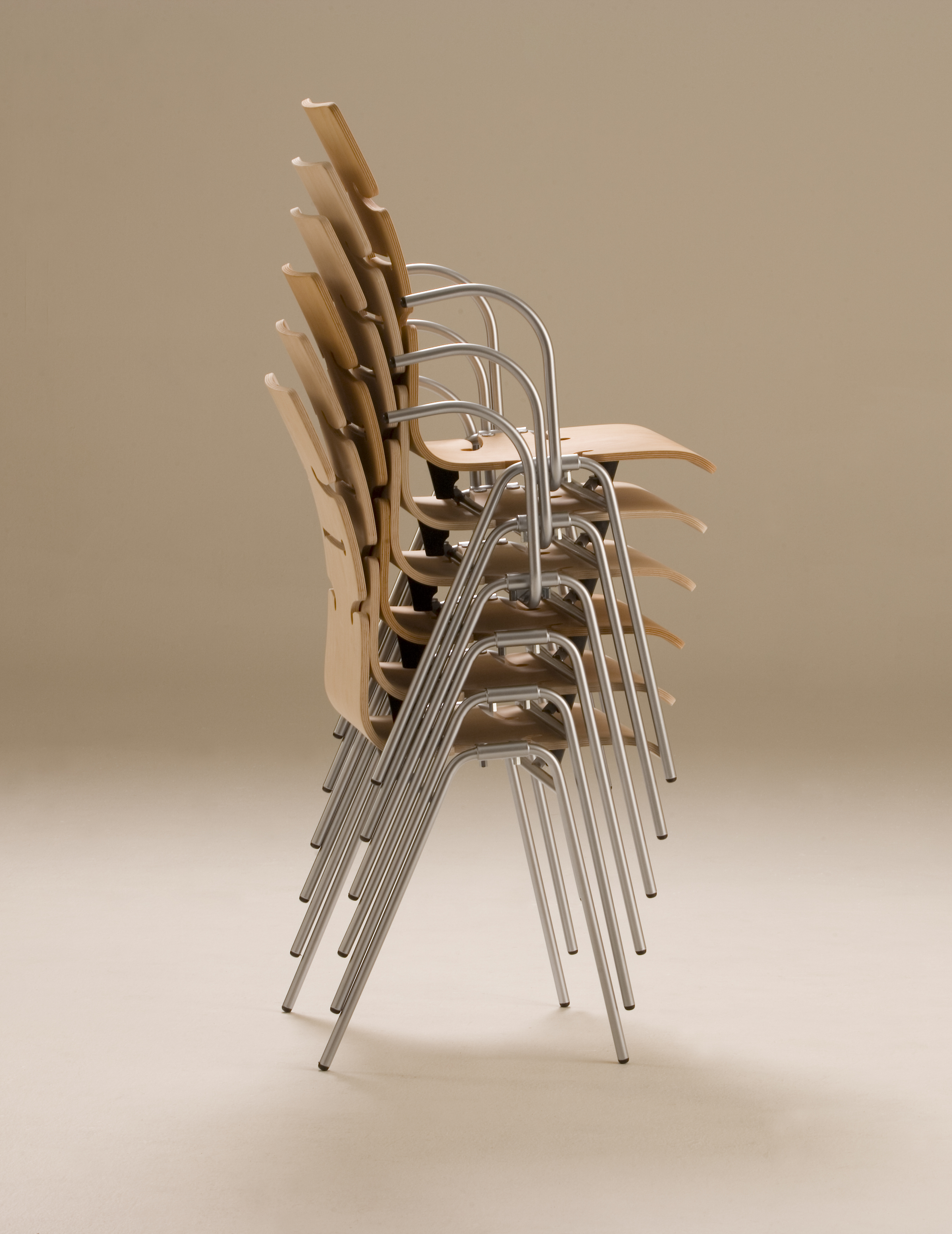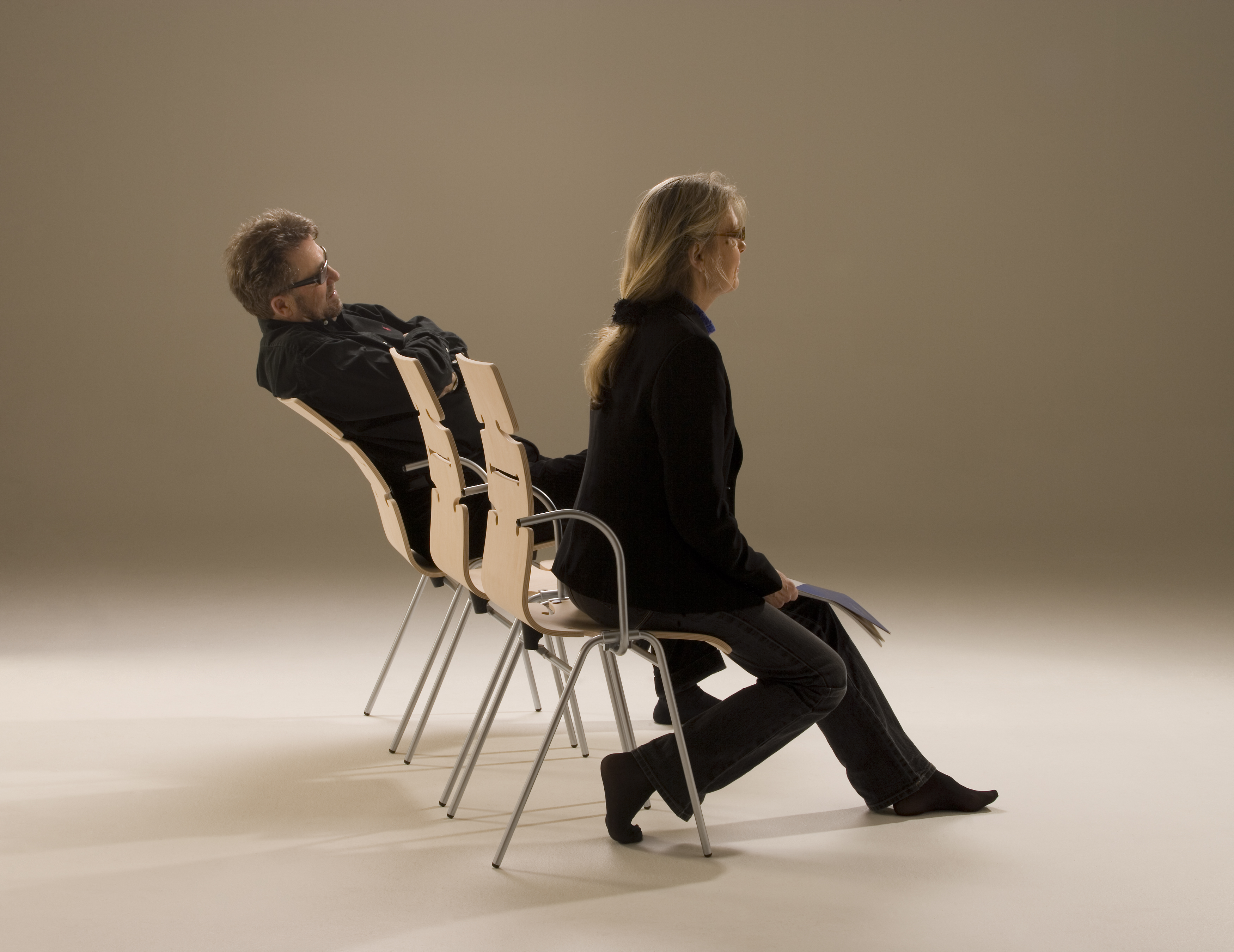 The tilting concept used in these chairs has been awarded The Nordic Design Award "Nordiska Designpriset", at the Stockholm Furniture Fair in 2007.
The concept allows for new possibilities for movement by means of the controlled torsion twisting of laminated wood. Precise cut-outs create the desired dynamics in the back and seat of the chair.
• Cut-outs in the chair seat regulate the tilting motion and resistance of the entire chair.
The cut-outs and characteristics of the tilting motion correspond to what otherwise would need complex mechanisms to achieve: a tilting range of approx. 15 degrees backward and 7 degrees forward.
Licensee: Naturellement 2005-2011
---
Nordic Design Award "Nordiska Designpriset"