Stokke® Nomi®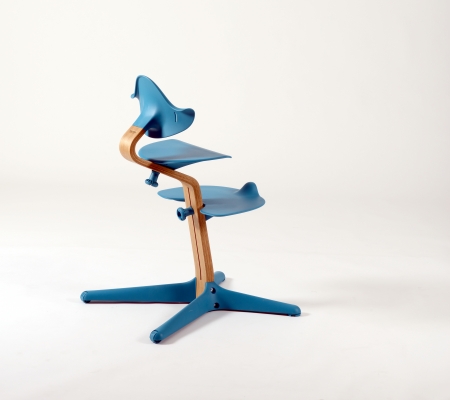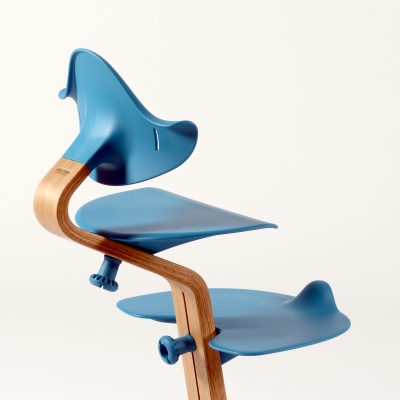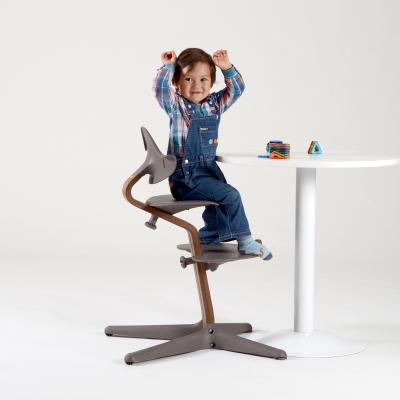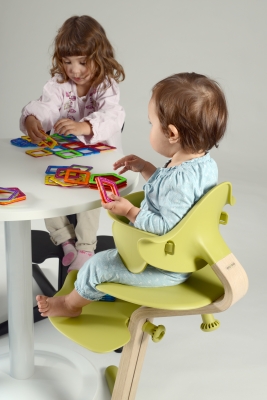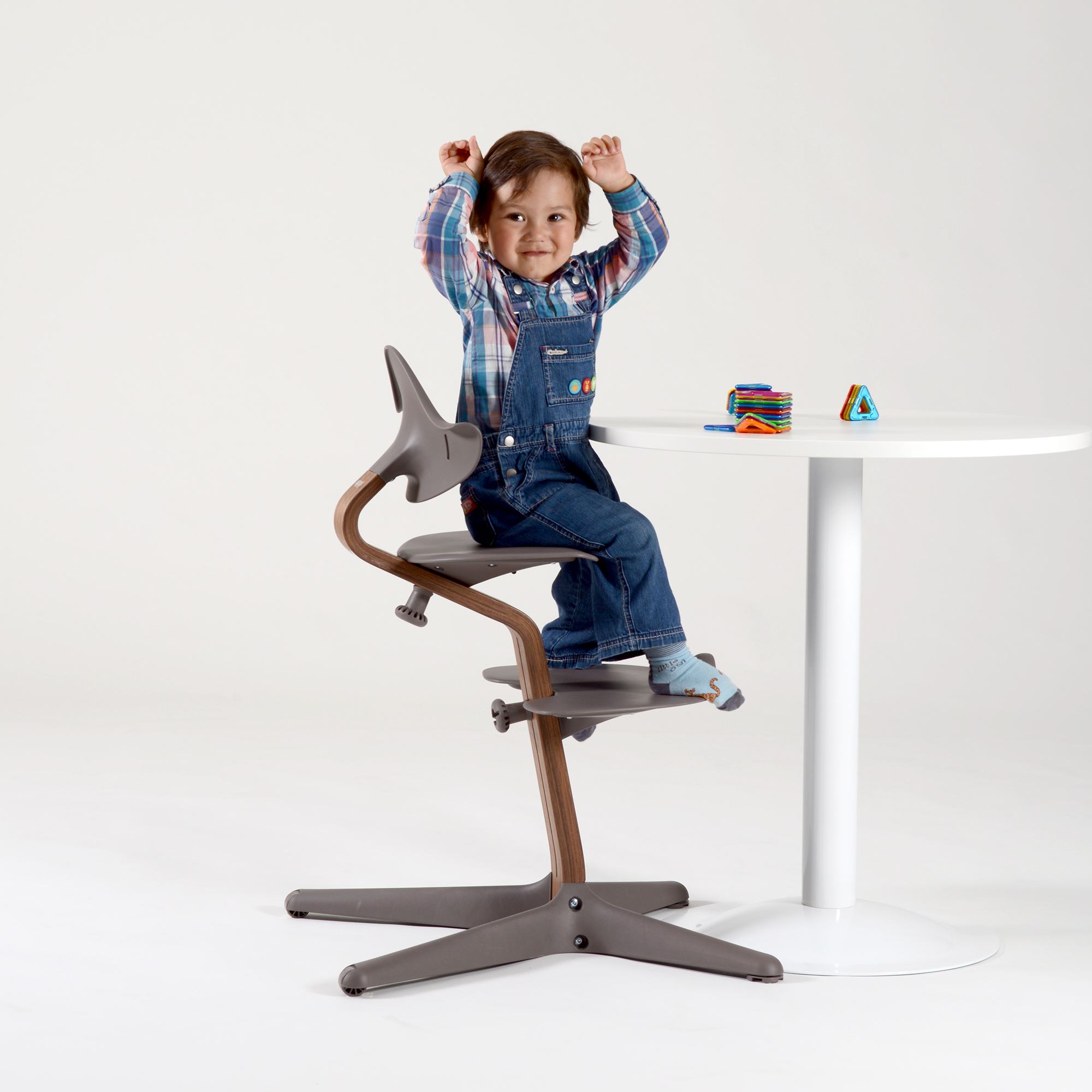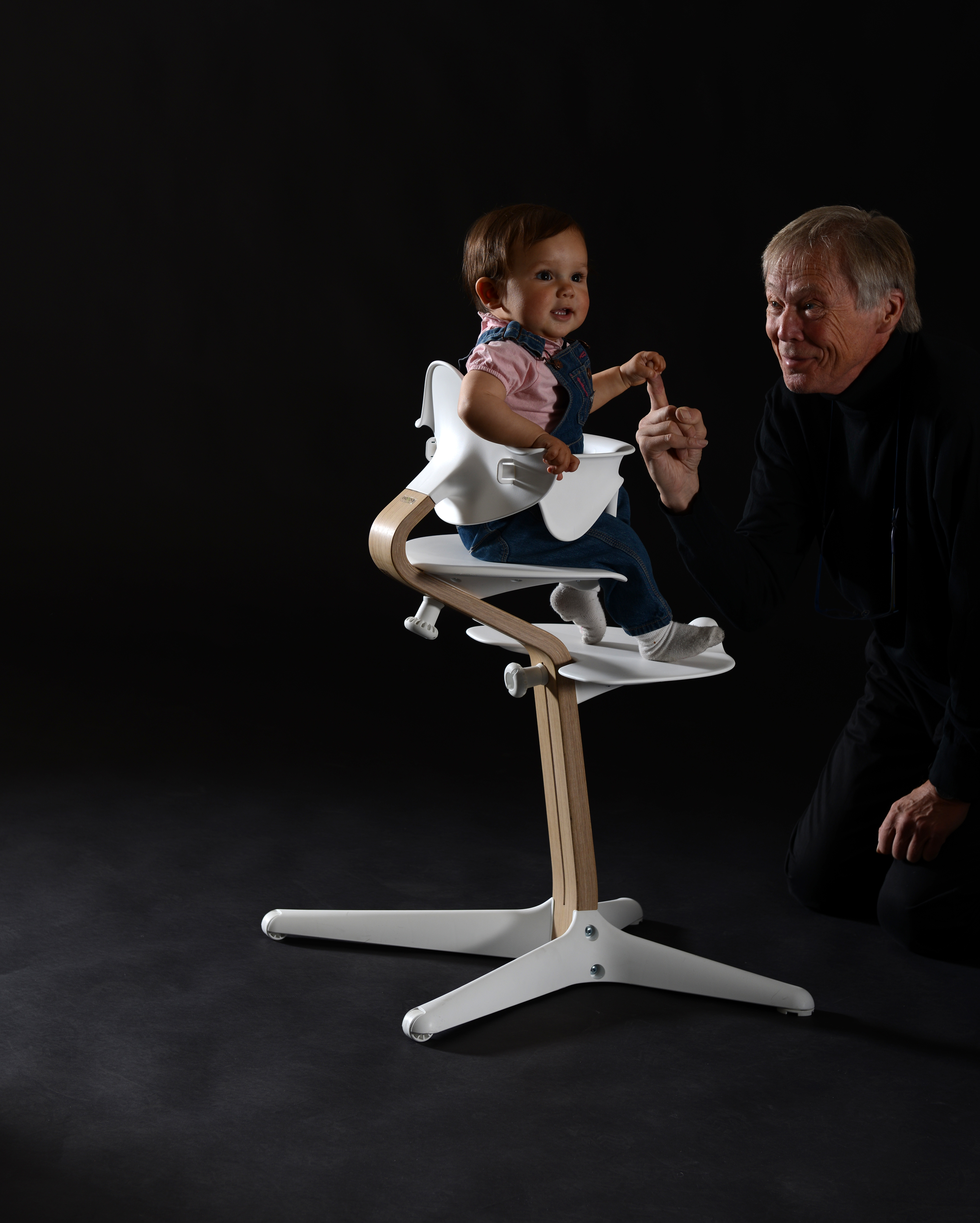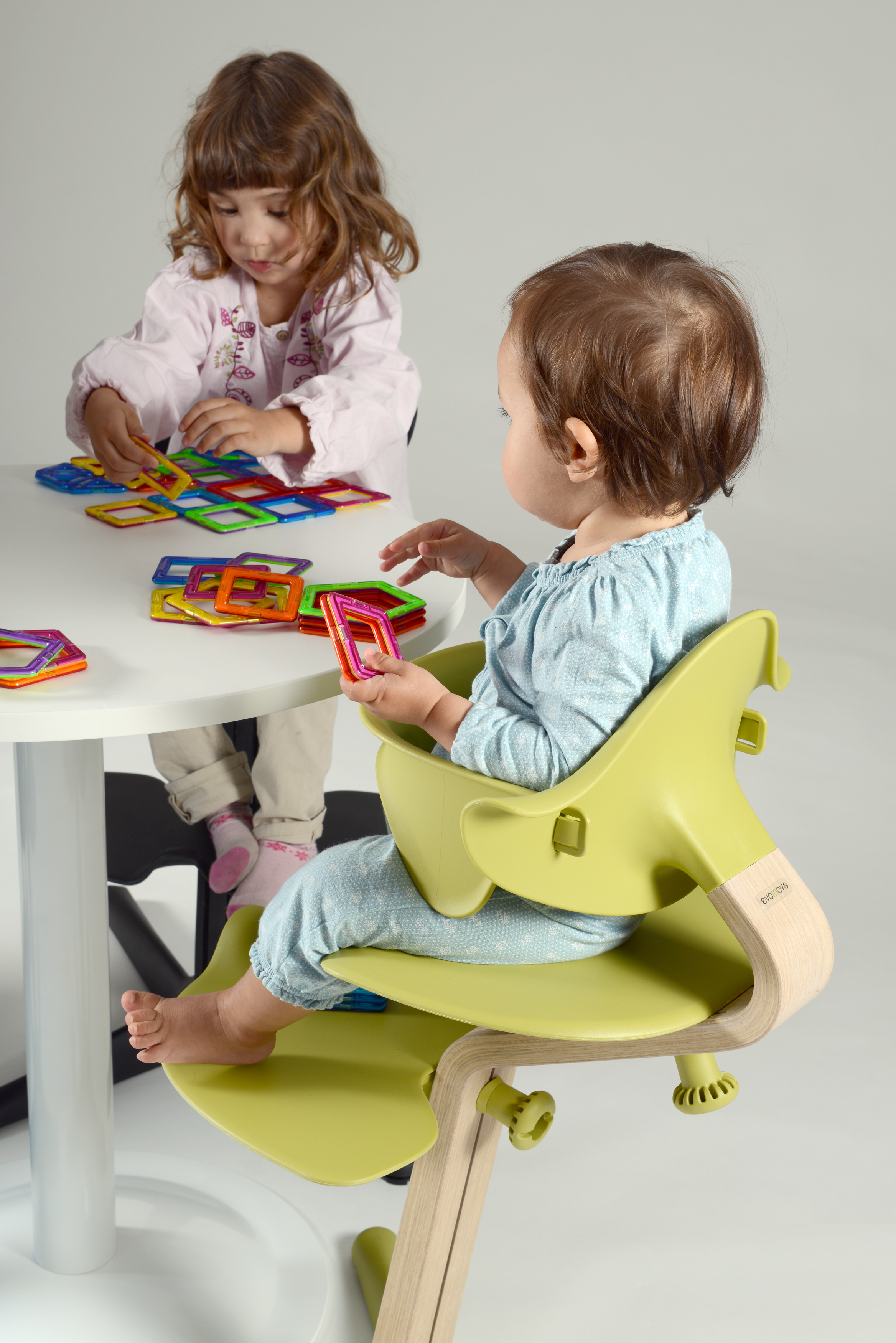 Design: 2013
Brand / Licensee:
Evomove: 2013-2022
Stokke: 2023-
The Stokke Nomi chair is developed from the Sitti chair from 1993.
On Stokke Nomi the seat and footrest can easily be moved up and down the central stem. When the wanted height is ensured, the child automatically gets a good and comfortable seat depth and back support, due to the angular stem. The adjustment to different sizes is easy, and no tools are needed. Two adjustment wheels make this possible. This easy adjustment is especially important at the grandparents' home, in day-care centres and in restaurants where many children of different sizes uses the chair.
Stokke Nomi has no obstructing side borders so the child can easily climb in and out of the chair. This open solution also allows the child to sit actively; sideways or even back to front. Its spacious footrest creates a stable support for active children.
The footplate has a knob in front giving the child two possible levels for foot support as well as something to push against. The waterfront curvature of the seat is ideal for active sitting. The friction on the seat surface stops the child from sliding off the seat, increases comfort and makes climbing in and out of the chair safer.
The Stokke Nomi is light; it weighs less than 5 kg. This means modest use of resources and easy movability of the chair as well. The low weight has not compromised the strength and stability of the chair. Nomi has wheels on the rear part of the foot base; in addition to facilitate movability of the chair (towards and away from the table) it reduces the risk of tipping the chair backwards when the child pushes away from the table.
With the Baby-unit attached to the central stem of Nomi, the infant is supported in a near horizontal position. The baby is lifted up to table height and thereby included in the daily life of the family. The unit bounces in response to movement. As the baby grows the Nomi Baby can be adjusted to a more upright position, giving the baby a chance to interact more with his or her surroundings.
When the baby is able to sit upright unsupported, replace the Baby unit with seat, back and foot support and Stokke Nomi is transformed into a high chair with a toddler support. When the child is able to climb in and out of the chair, this added support may be removed and the chair is ready to be can used by both children and grownups.
Link to the chair Sitti from 1993
---