School desk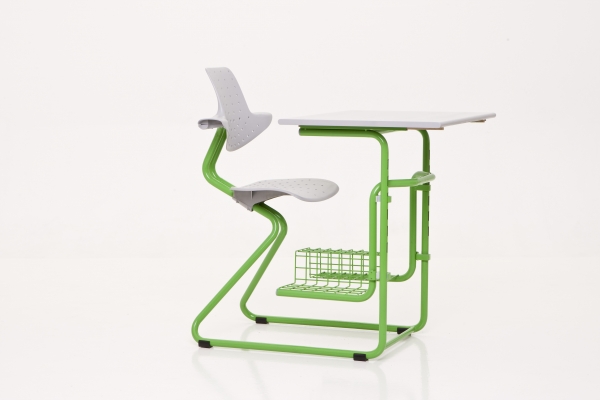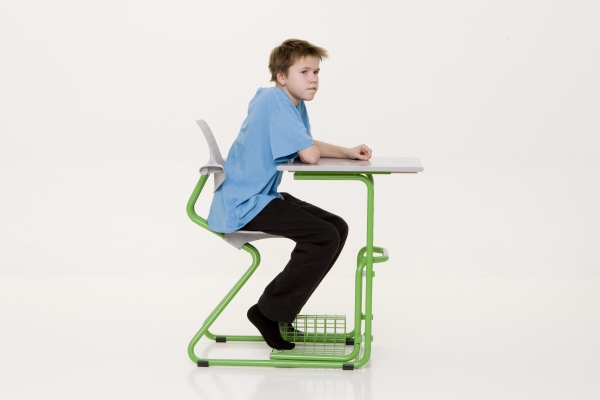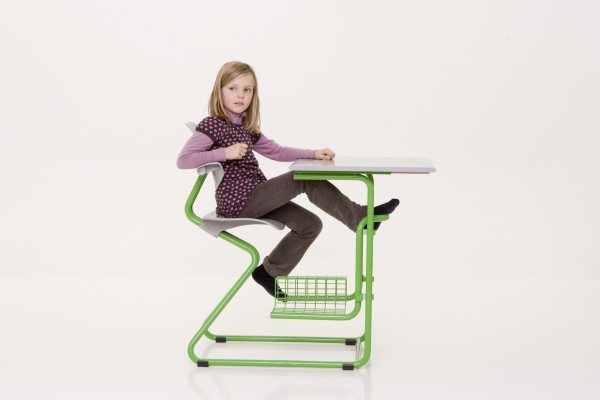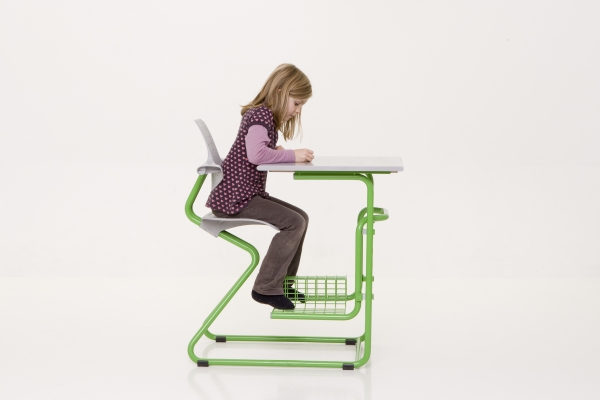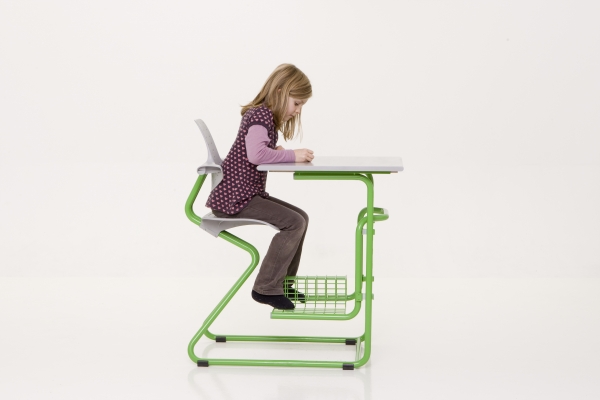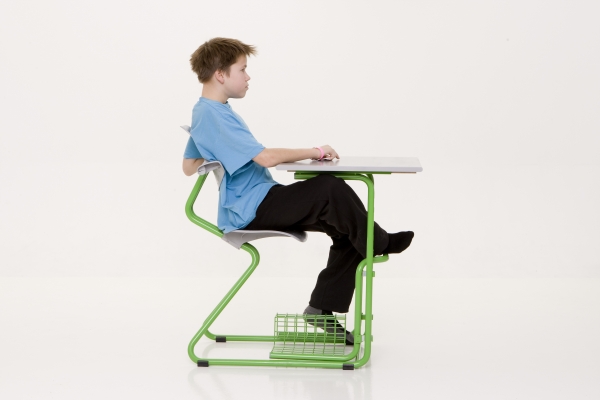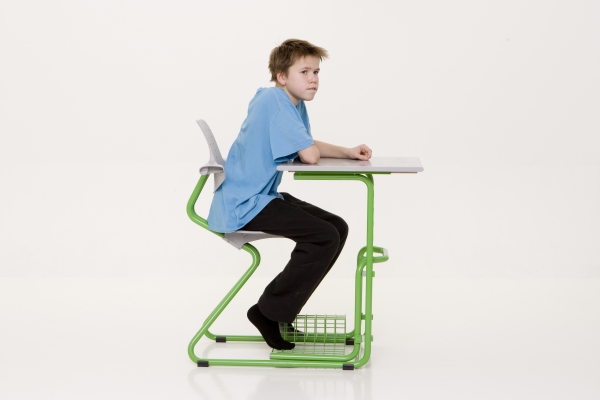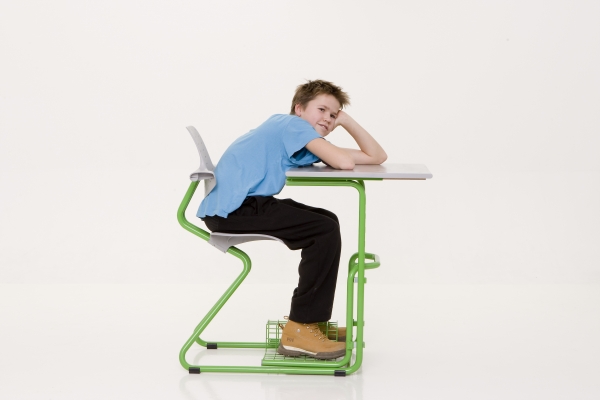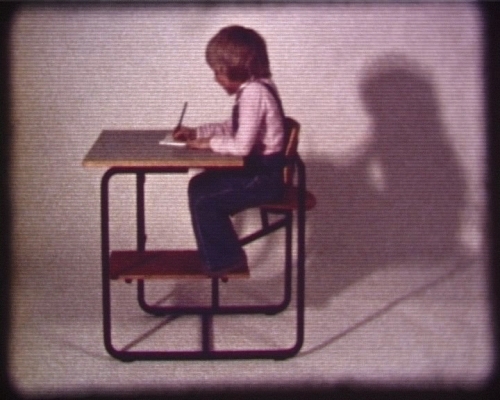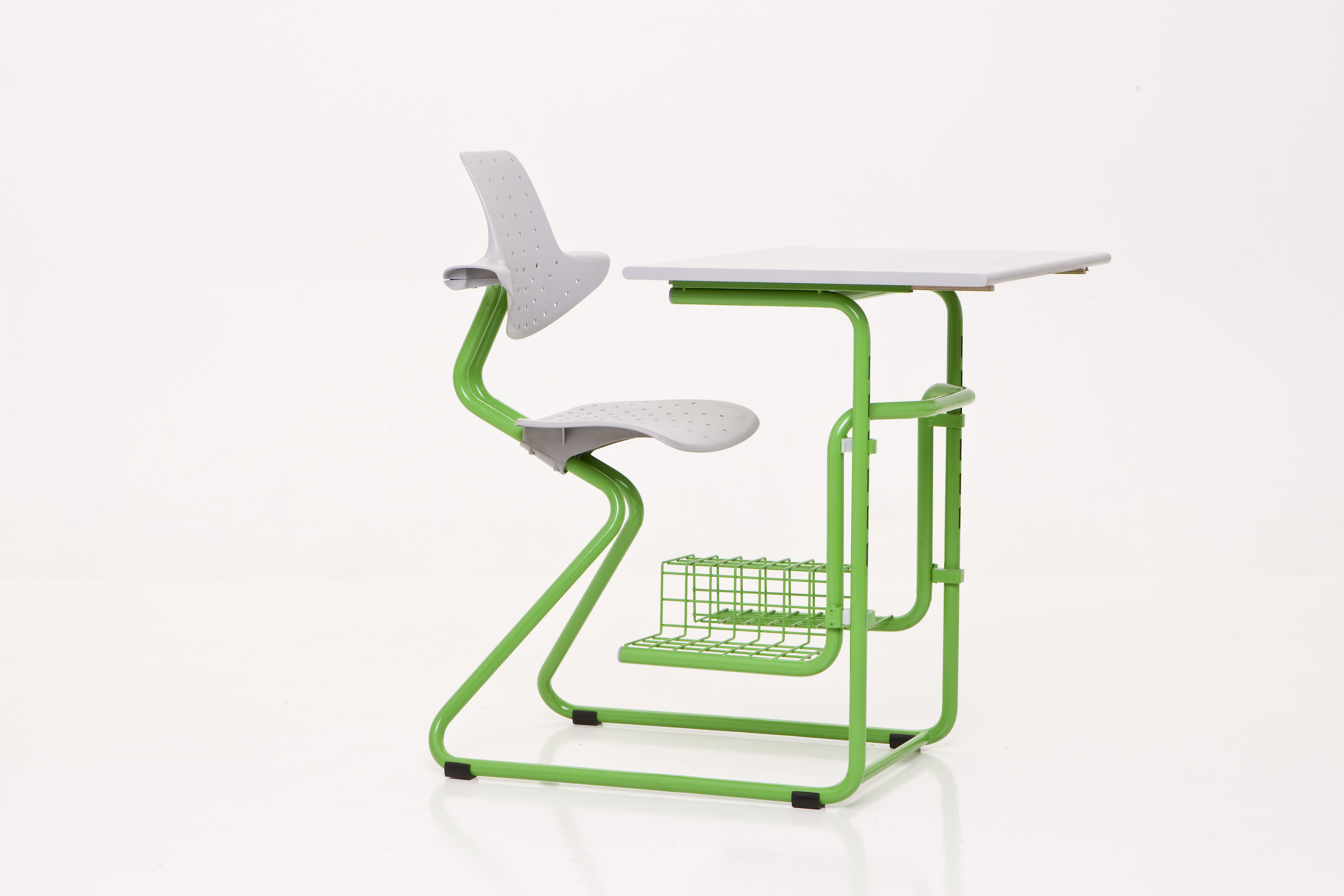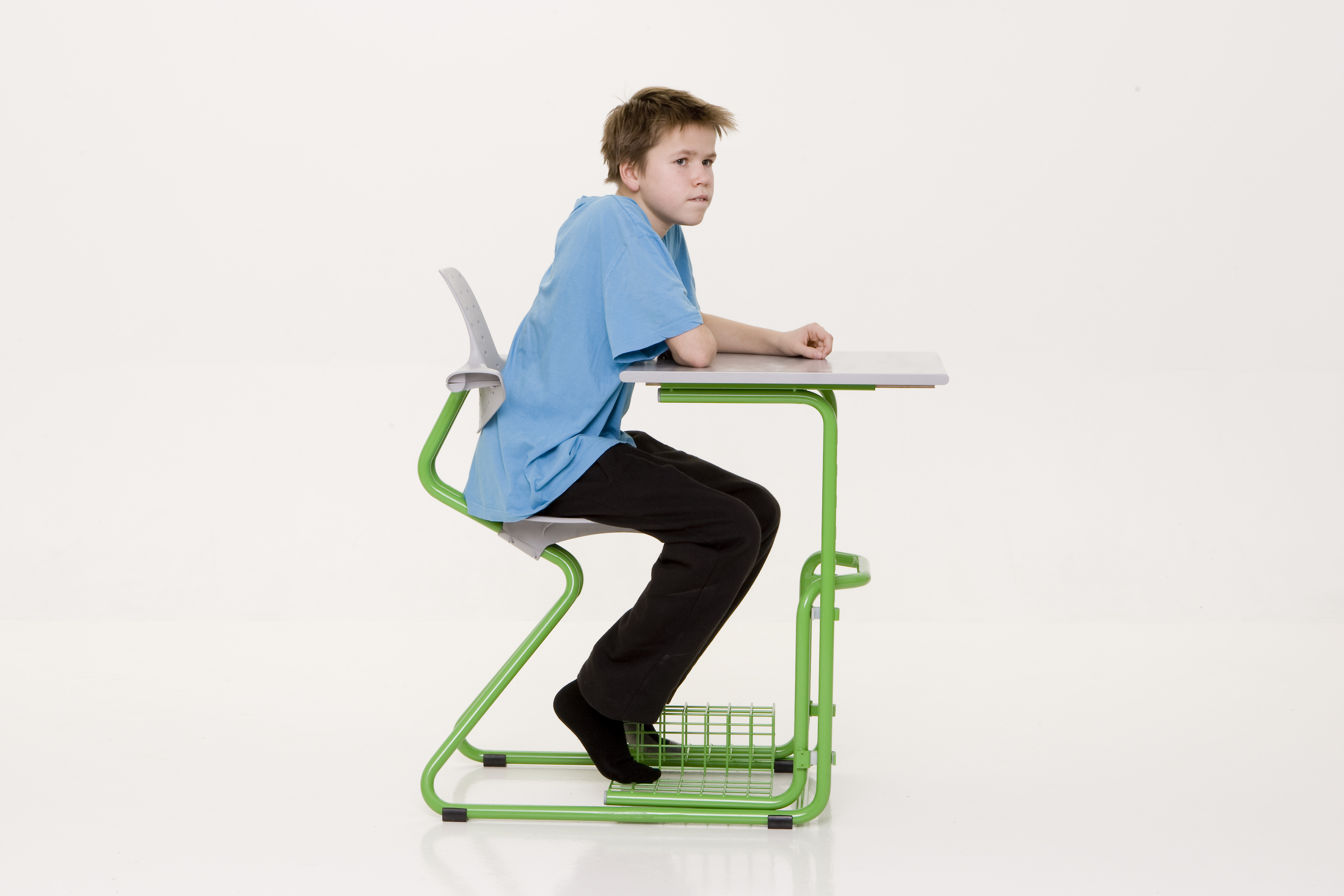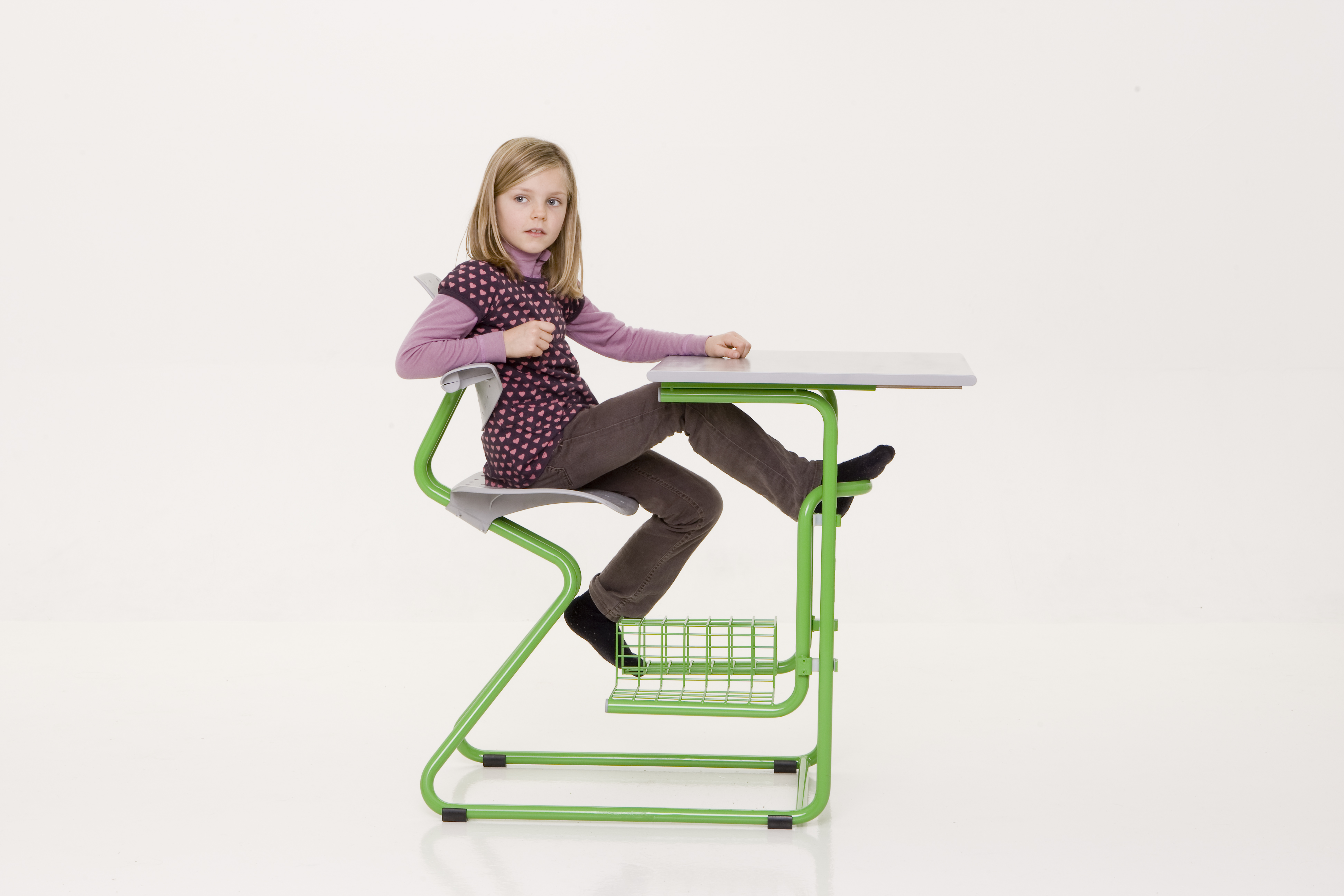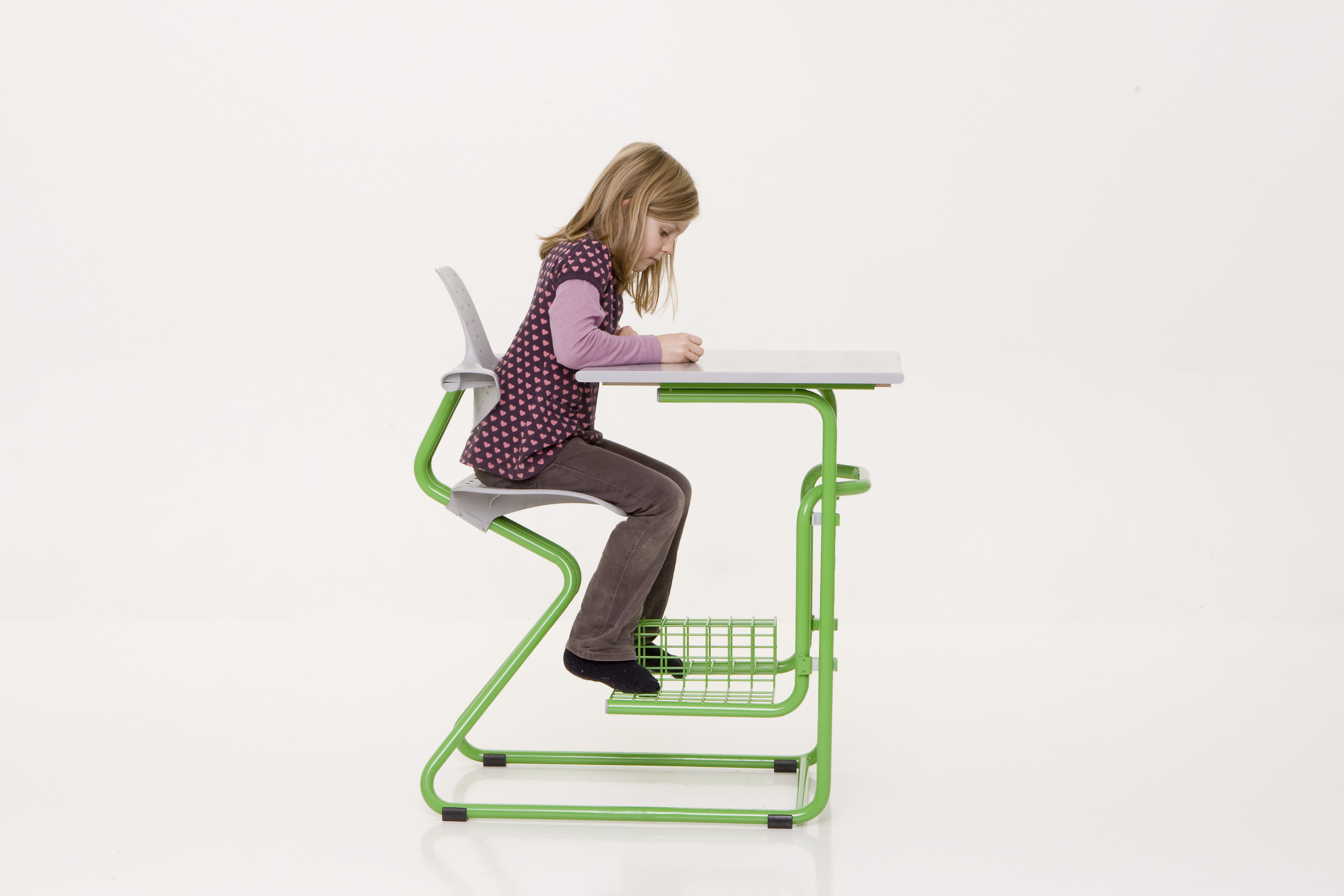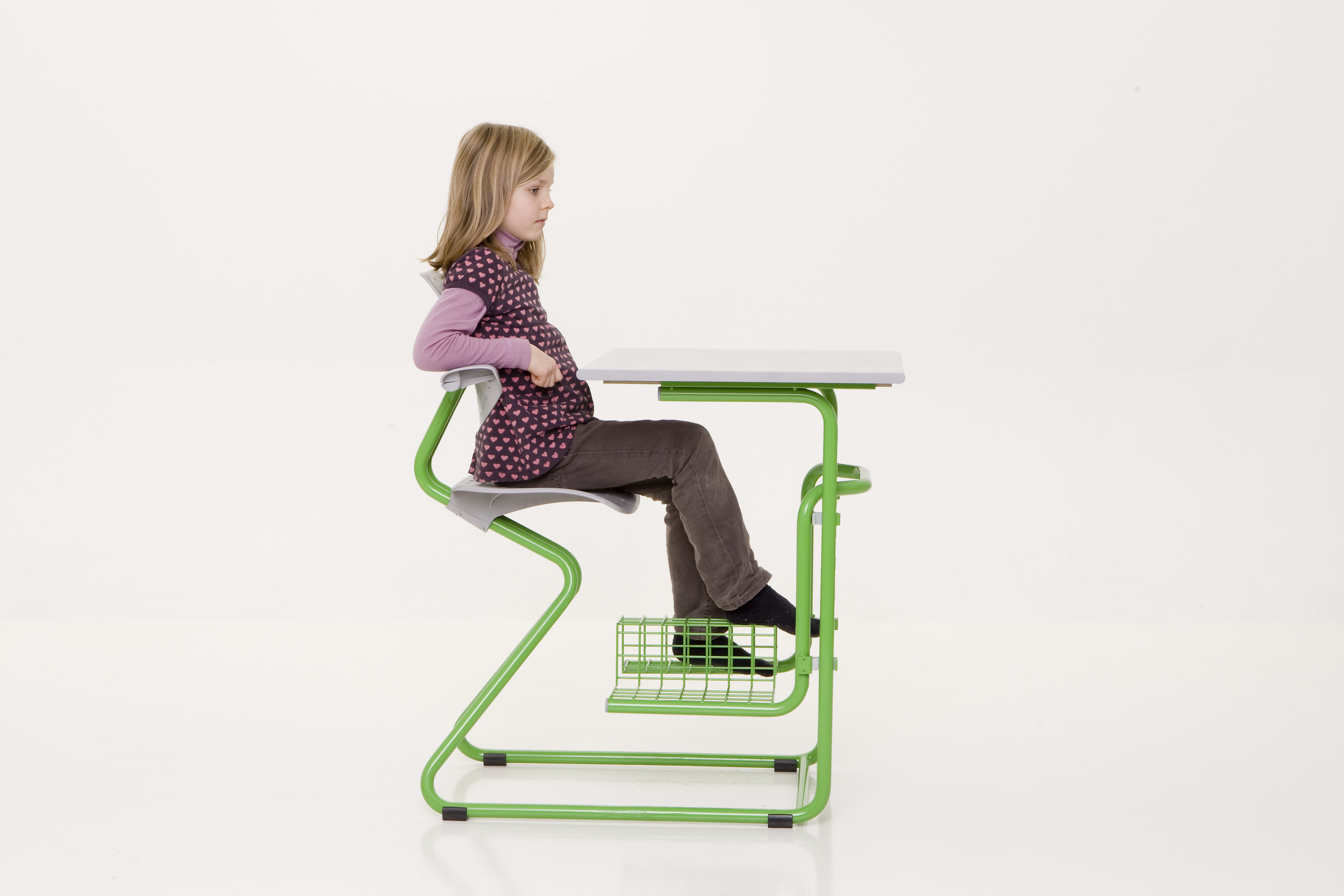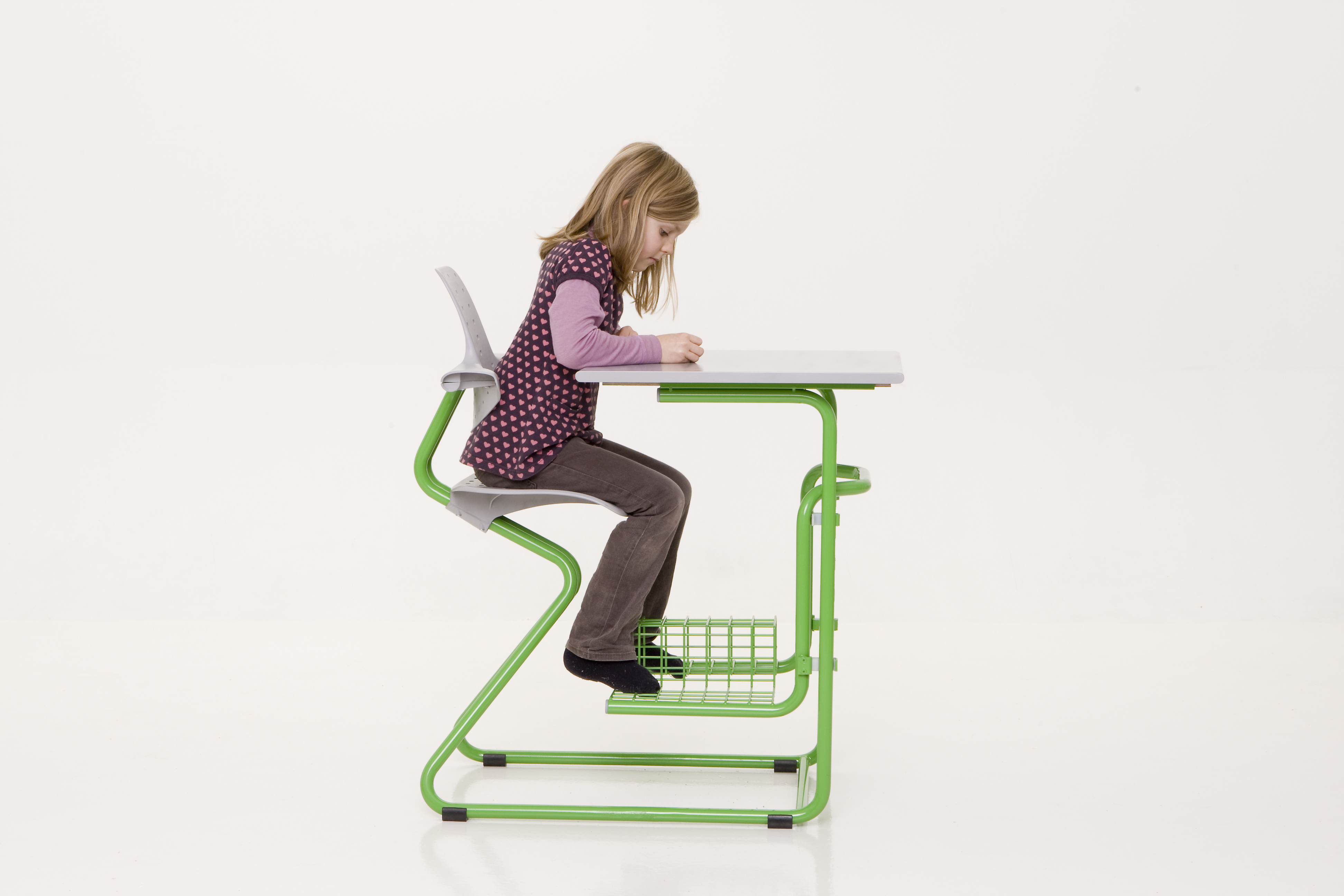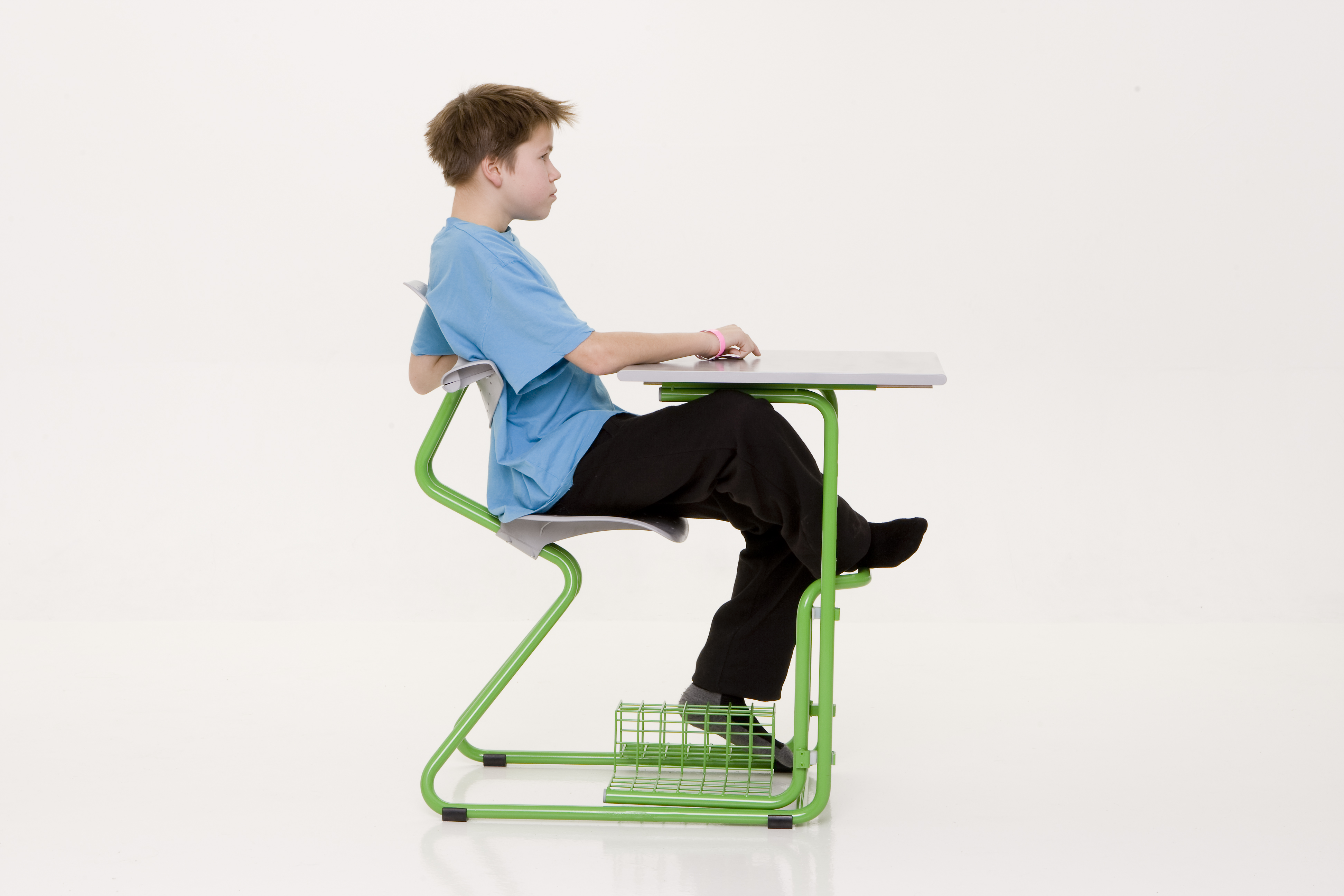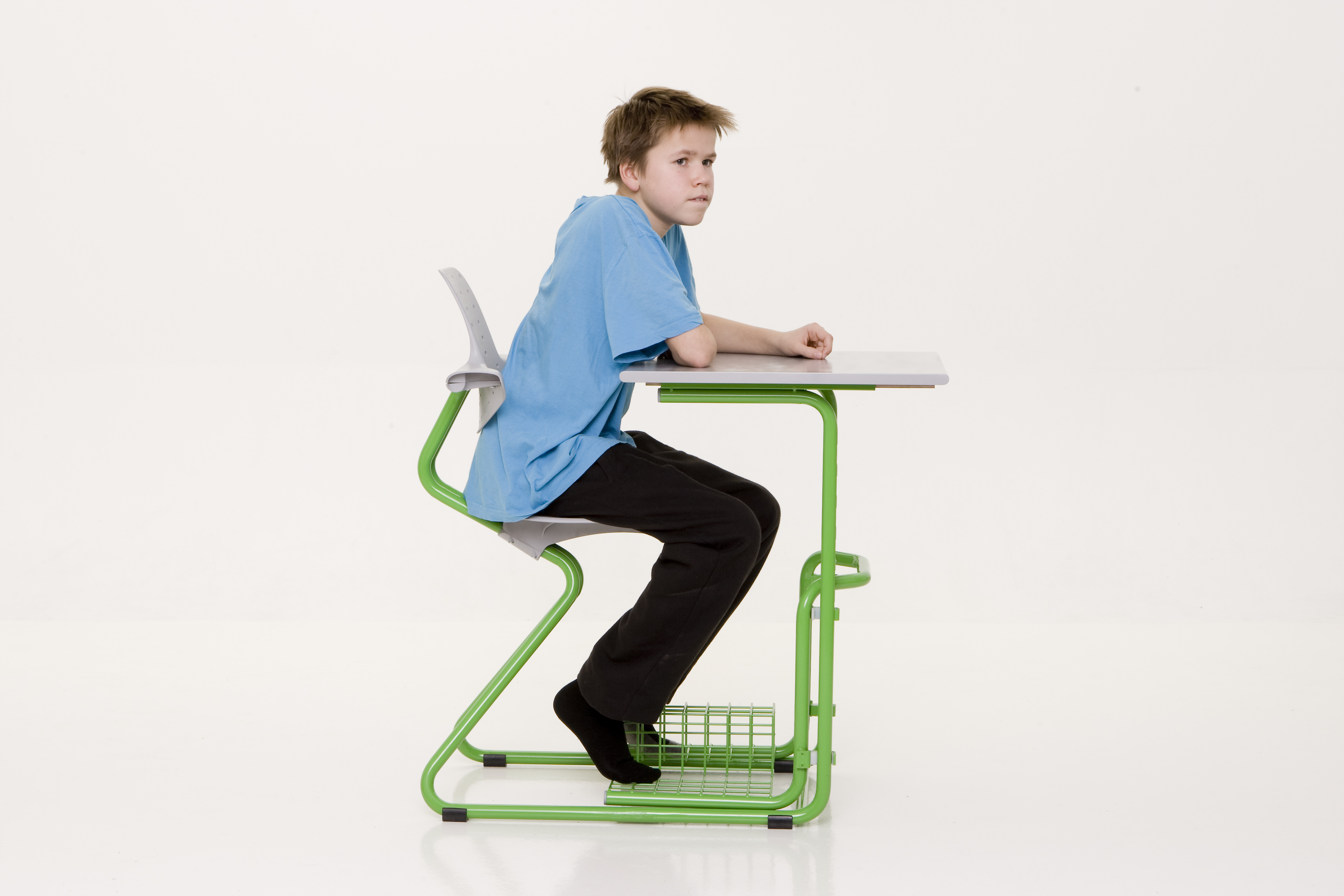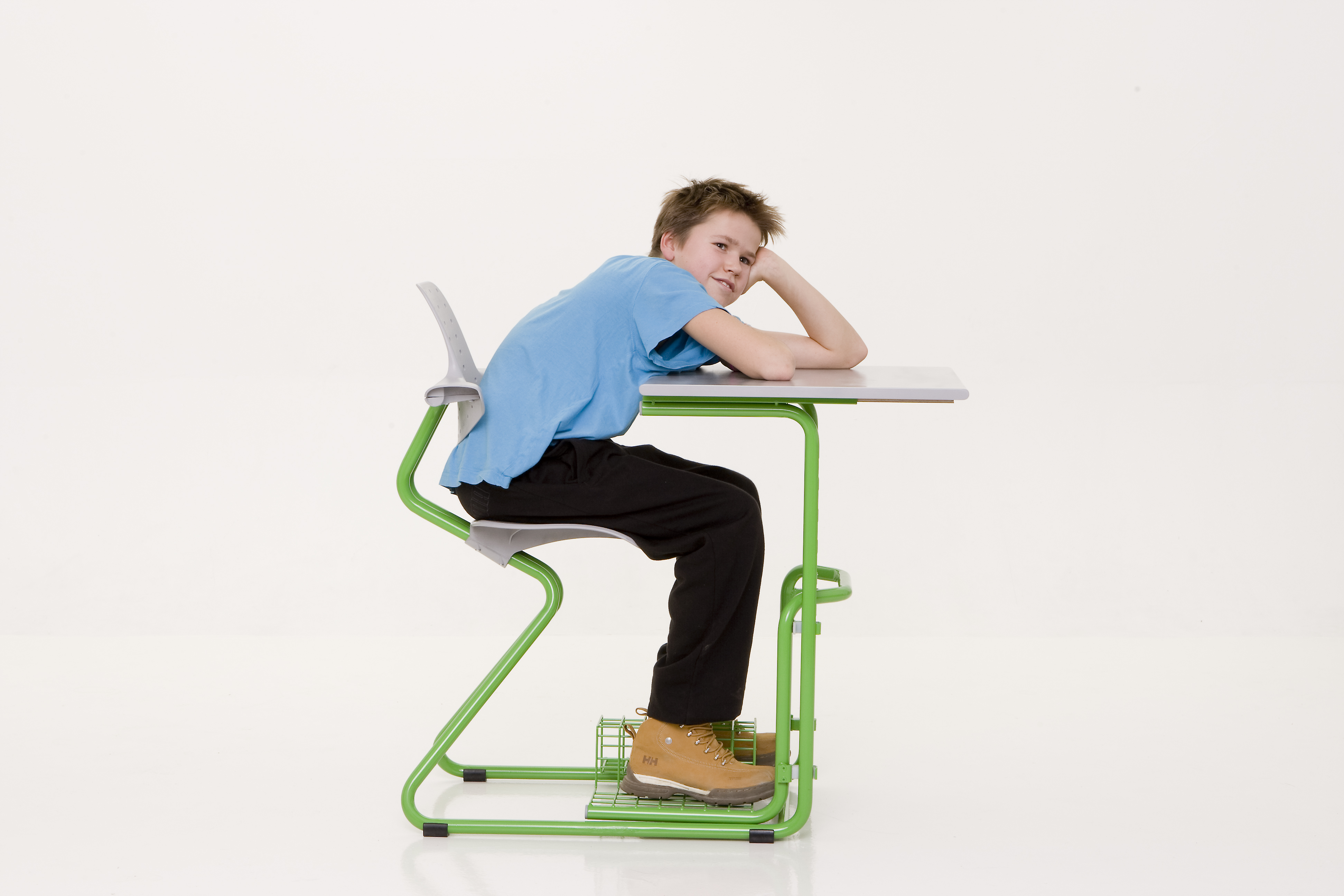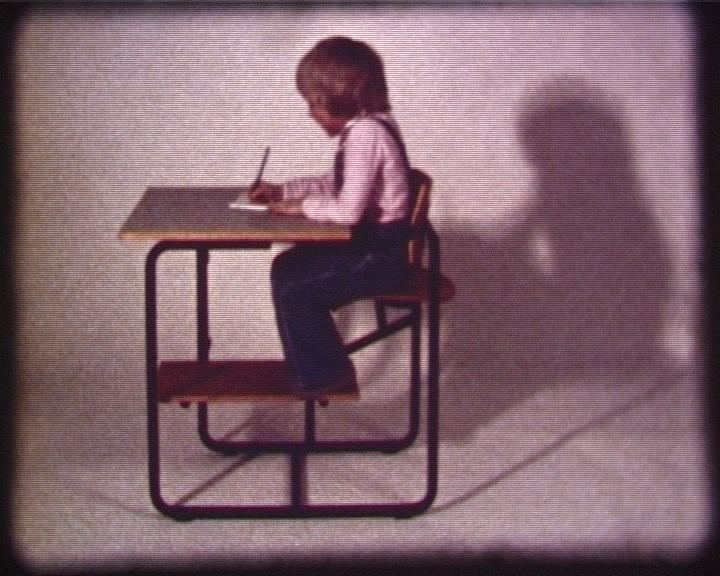 In 1977 Stokke manufactured a set of prototypes and furnished an entire classroom. This set was in daily use until 2006.
In 2008 a new and upgraded set of prototypes of Peter Opsvik's educational furniture was made and tested out both in the Netherlands and in Norway. The unit consisted of:
• Fixed table height
• Distance "floor" to seat (sitting height) and seat to tabletop are adjustable
• Provide dynamic sitting for 6 to 14-15 year olds
• Tabletop slides in and out
• Multiple levels for foot support
The essence of the concept is the same idea as the Tripp Trapp: It grows with the child. Smaller children sit on a higher seat than taller ones, which has a beneficial psychological and communicative impact. There is more than one level for placing the feet and this gives the child variations between sitting postures.
The same set to be used for the entire school. Children can move and be moved within and between classrooms and are always able to enjoy chairs and desks with suitable dimensions. Beneficial for teachers as well as they not have to bend as much when helping a child at his or her desk.
Only two elements, the seat and footboard, are moved to ensure that these four dimensions are correct:
- The difference between seat height and desktop heigh
- Seat height above the "floor"
- Seat depth
- The height of the backrest above the seat.
The children quickly learn how to adjust a set to their own size and preferances.