Playwood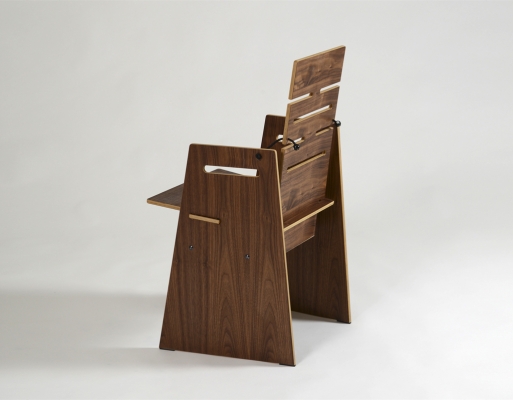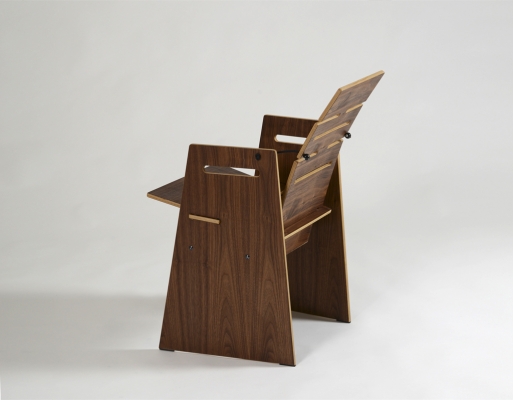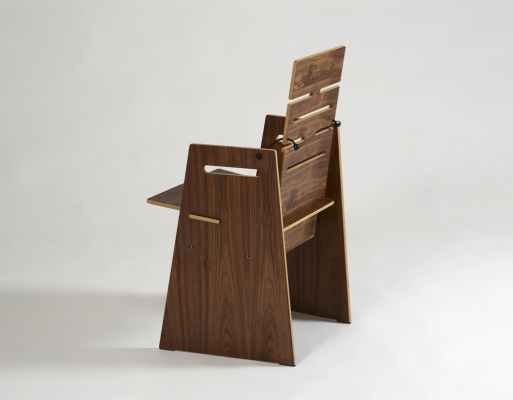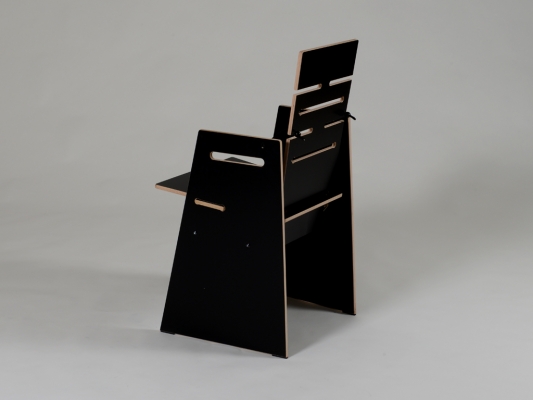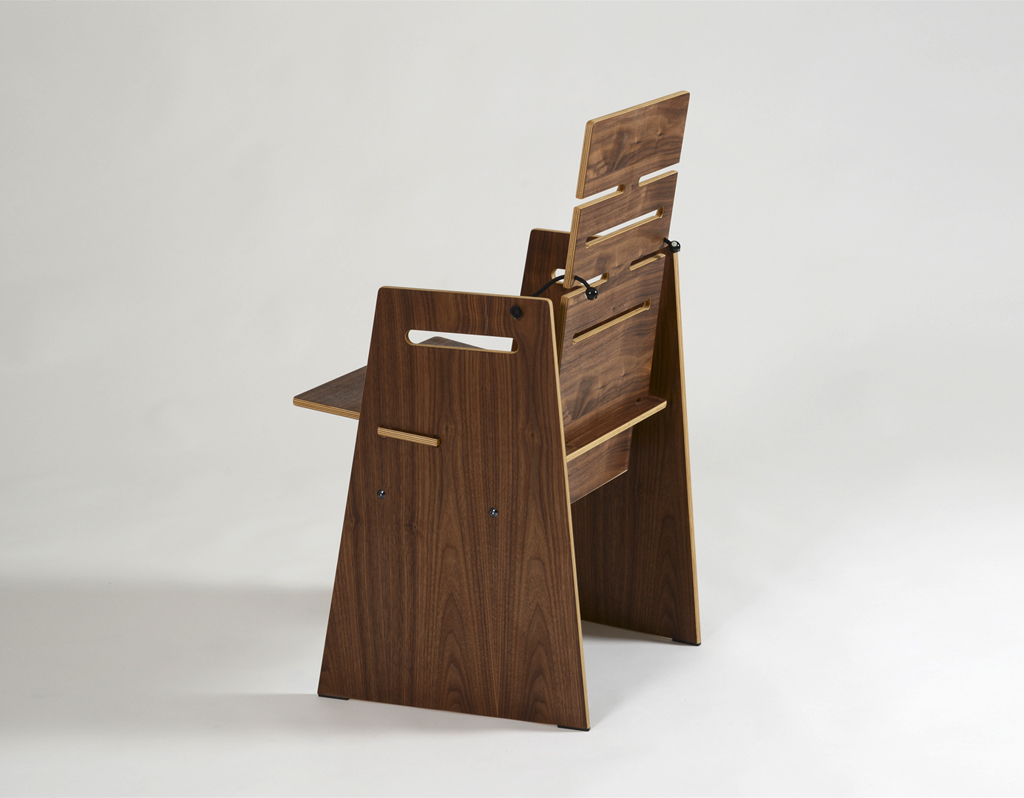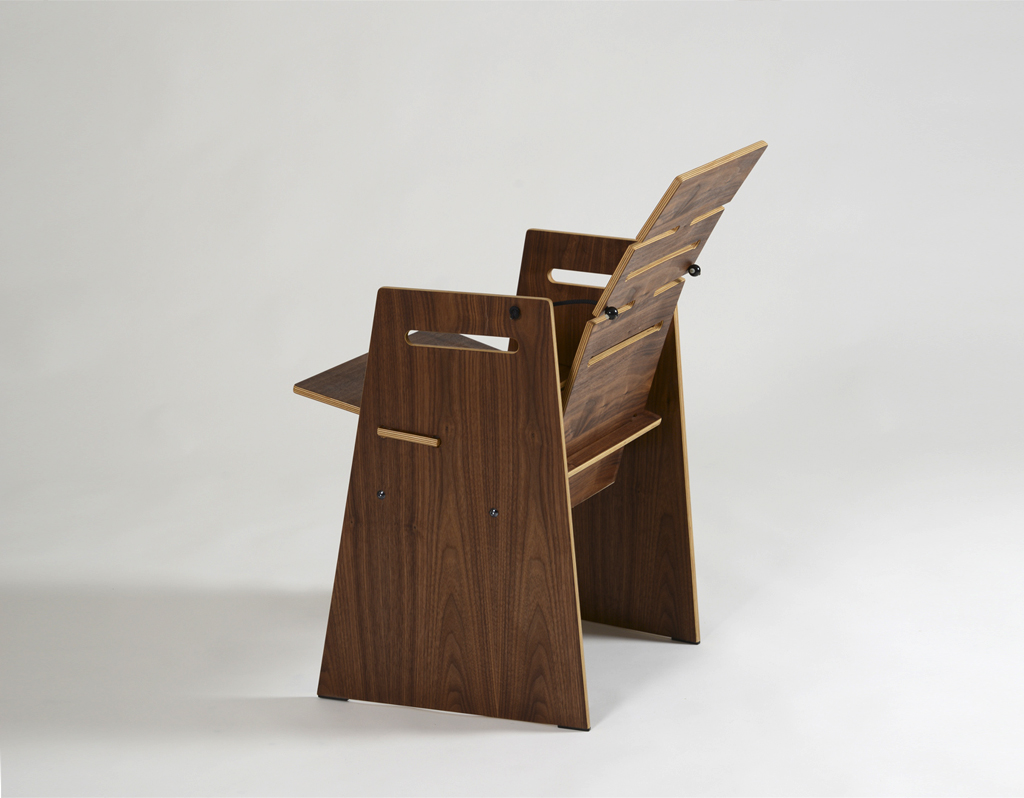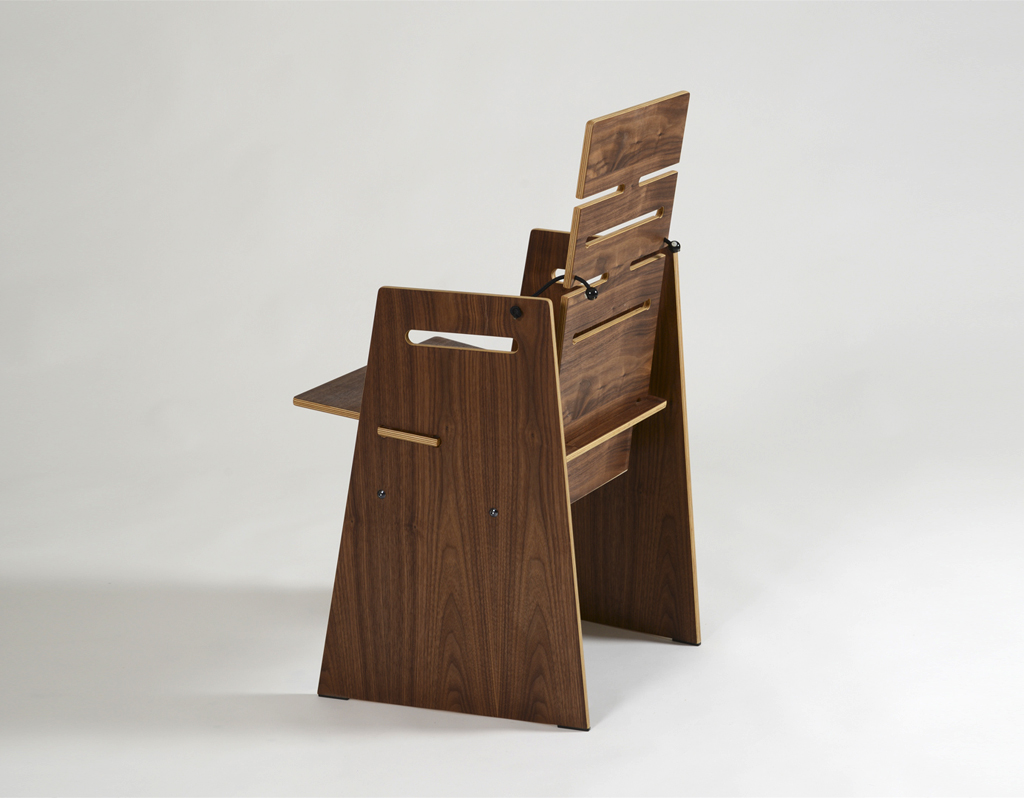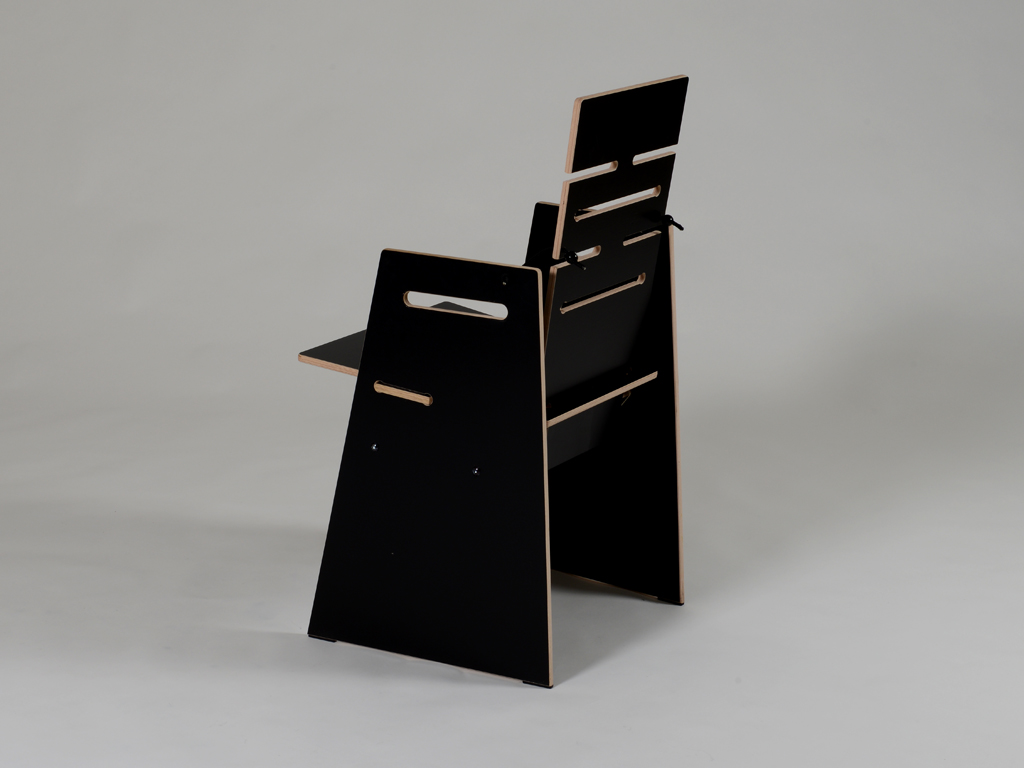 Prototype 2017
Play with plywood
A plywood chair full of surprises. It looks static, but strategically placed cut-outs makes this chair both dynamic and comfortable.
As a rule, the technique behind forward and backward tilting chairs lies hidden in mechanical devices and mechanisms. With this concept, laminated wood does the entire job.
Chair parts cut out of flat plywood board may have a trim appearance, but they are normally quite uncomfortable for the sitter. By using the torsion principle, the plates yield in the right places, resulting in forward and backward tilt, as well as supporting curvature in the lumbar region. The chair requires little space when it is folded up.
This chair is perhaps a decorative object more than a functional chair.