Gravity™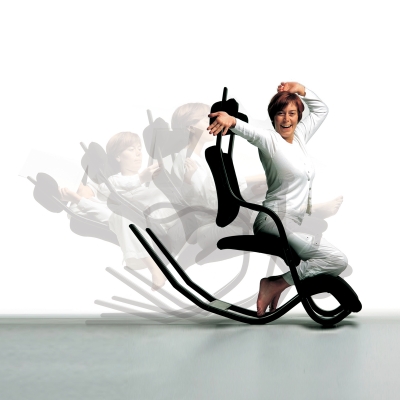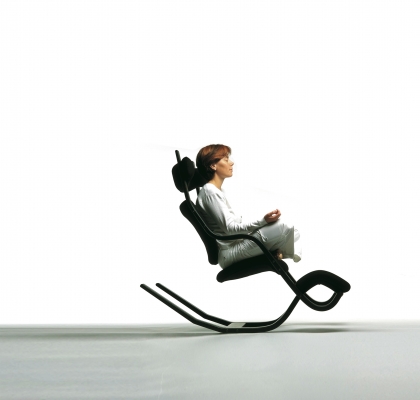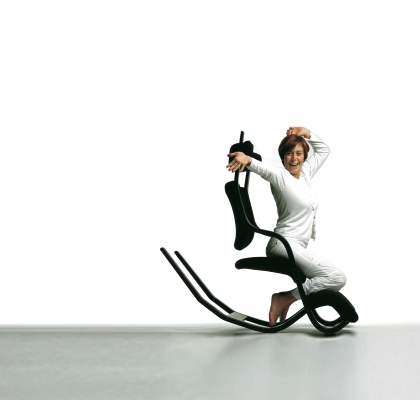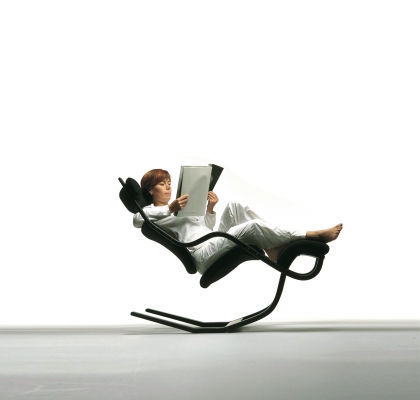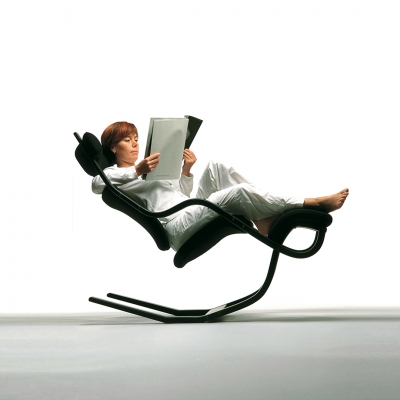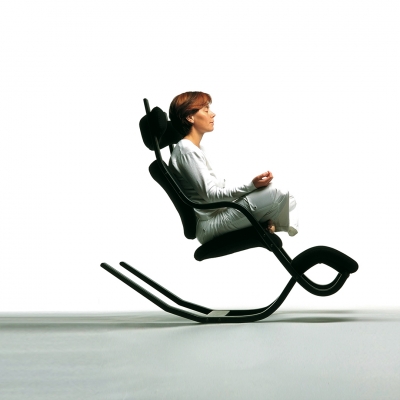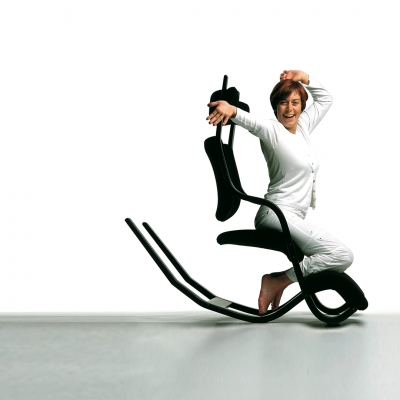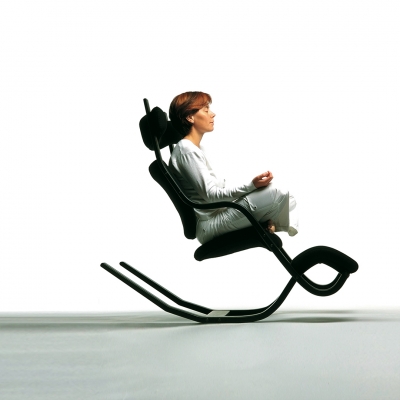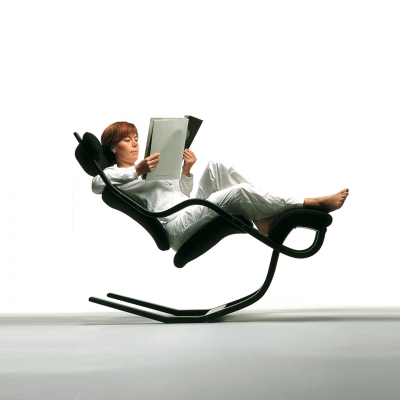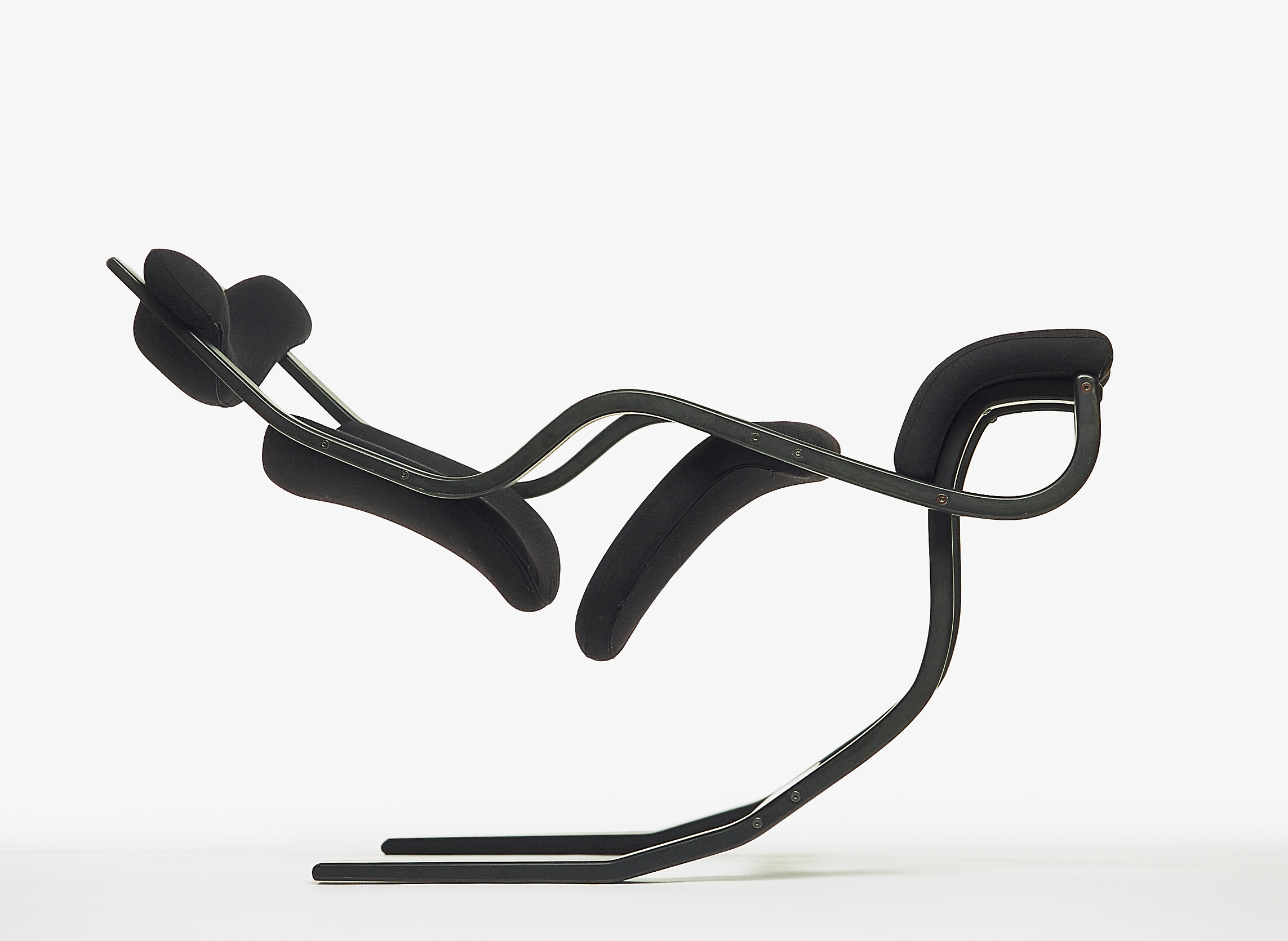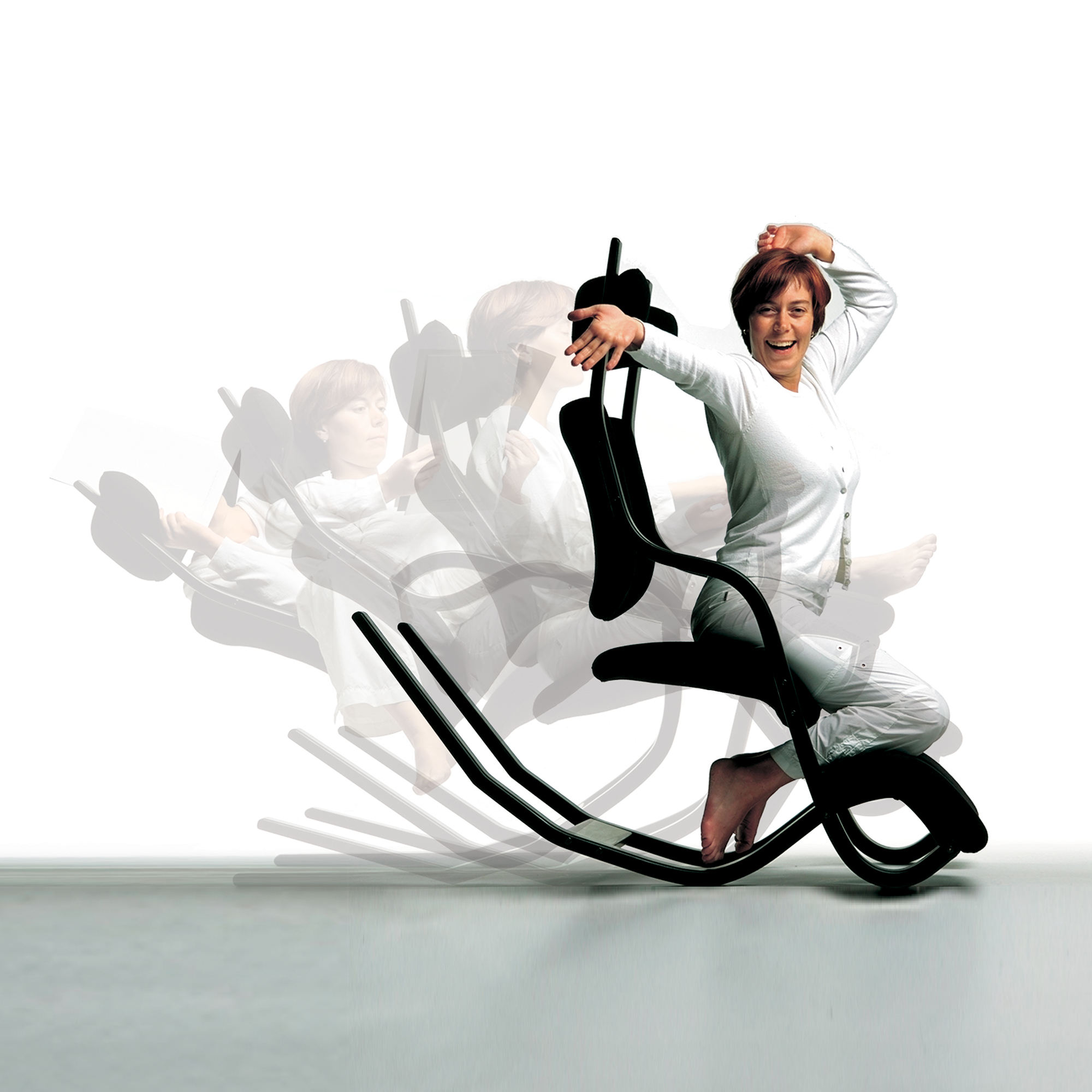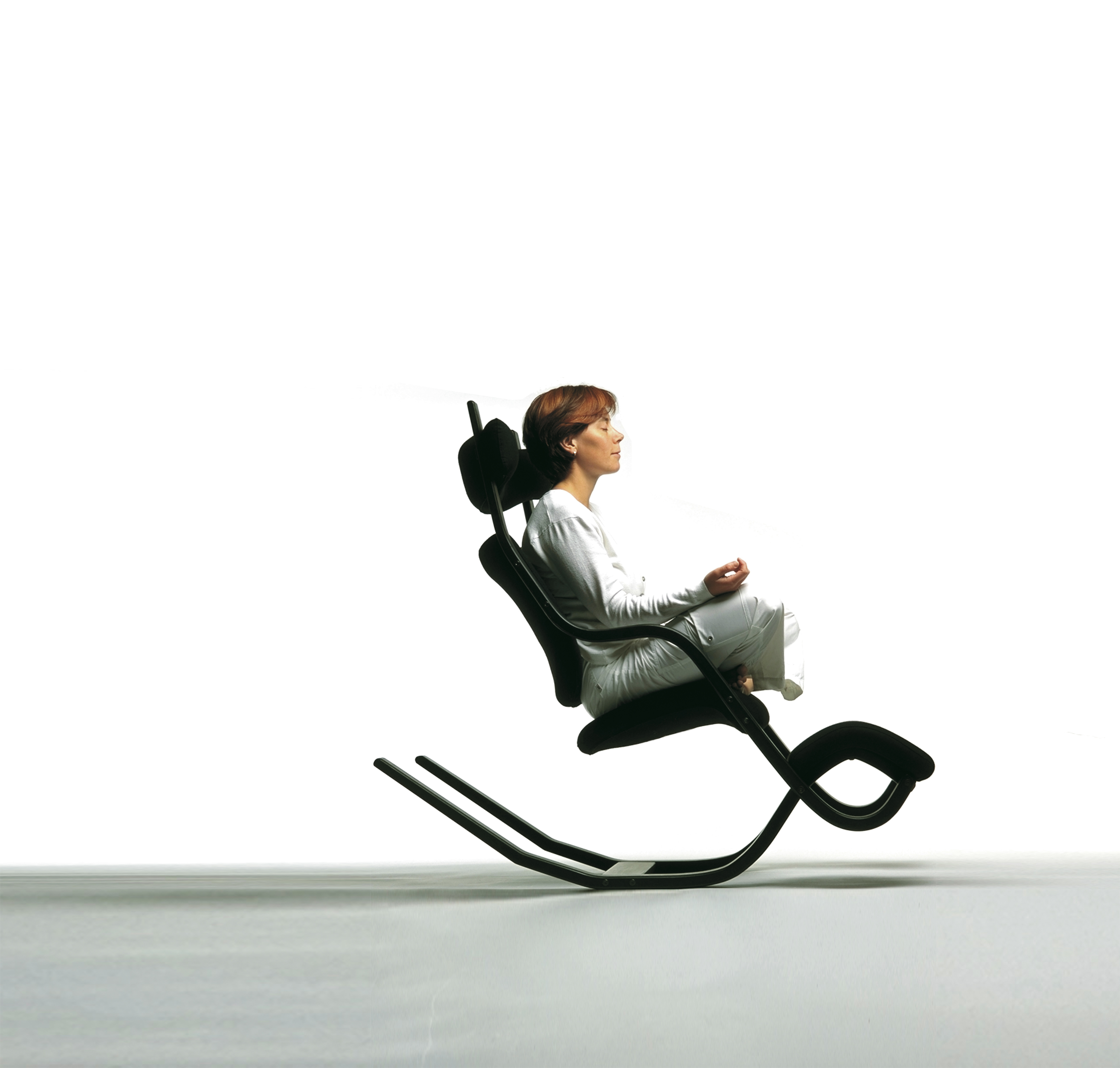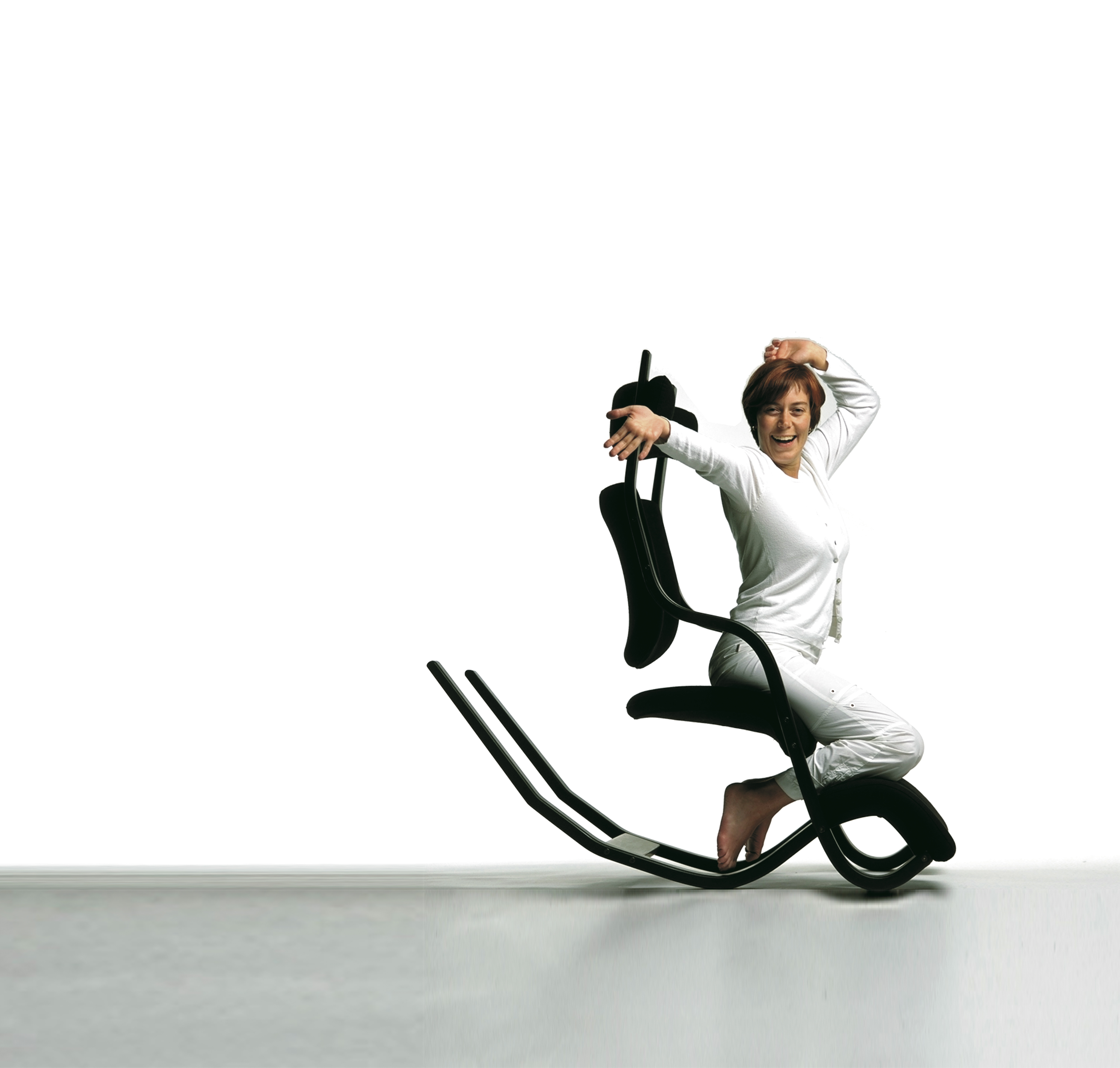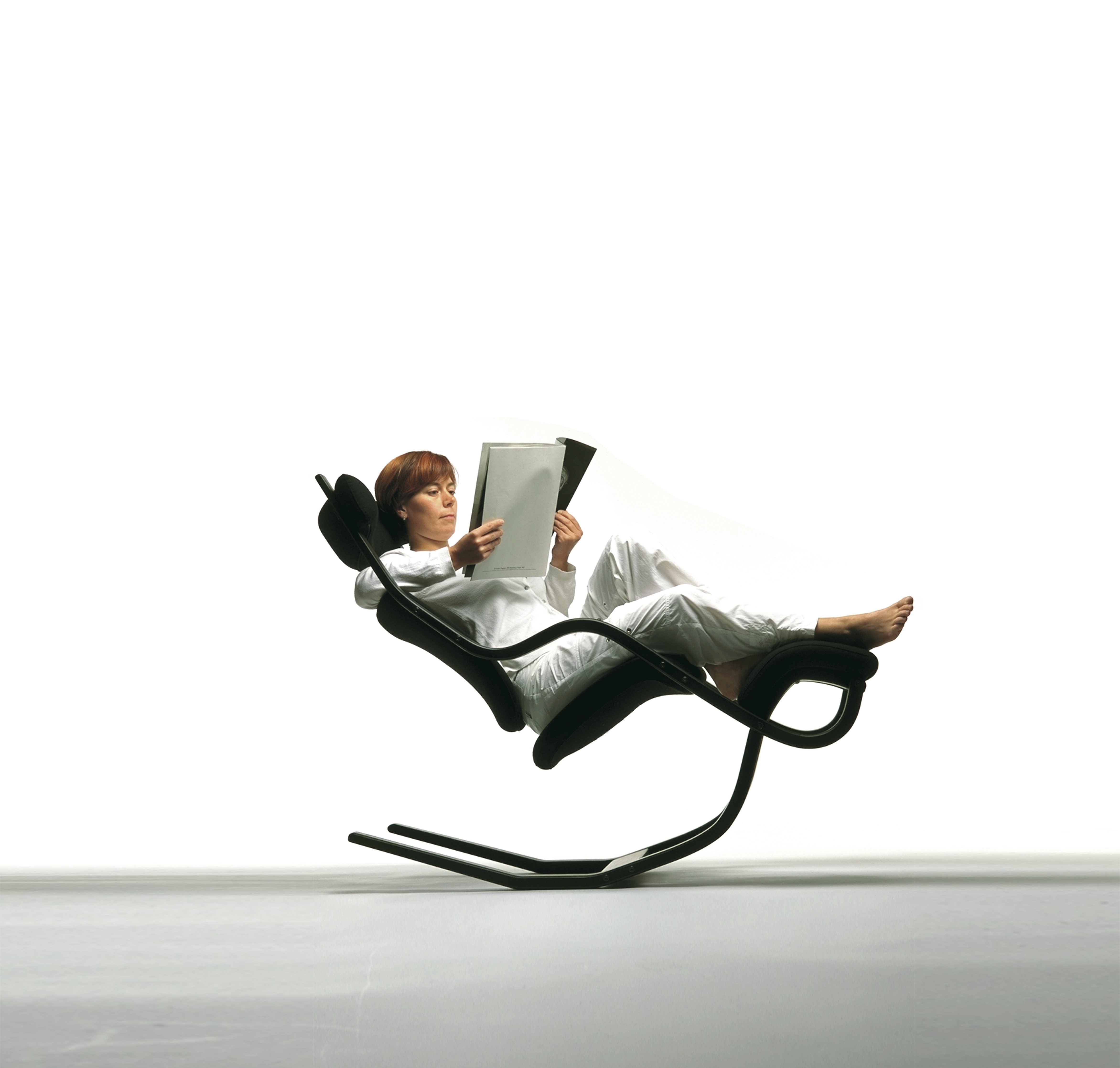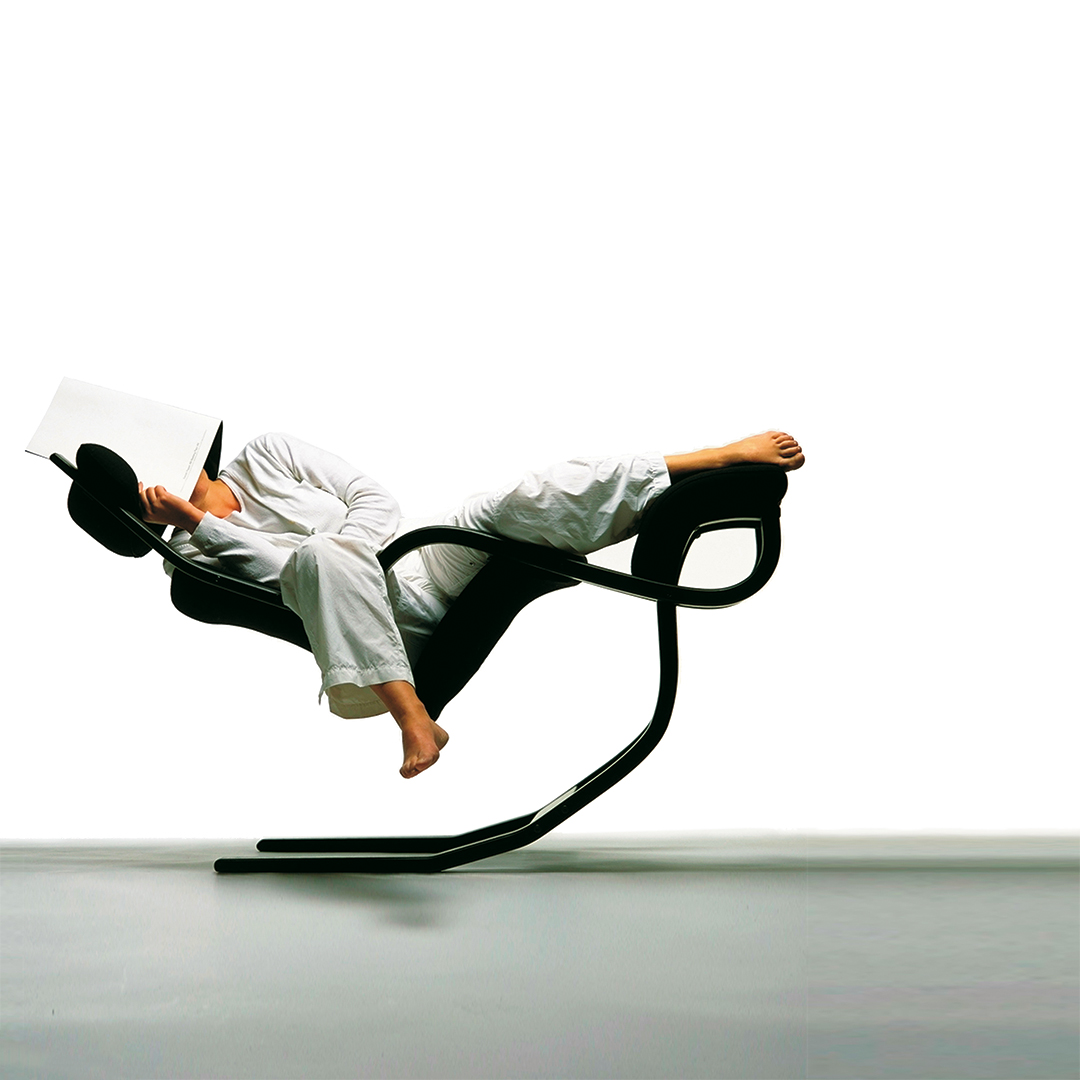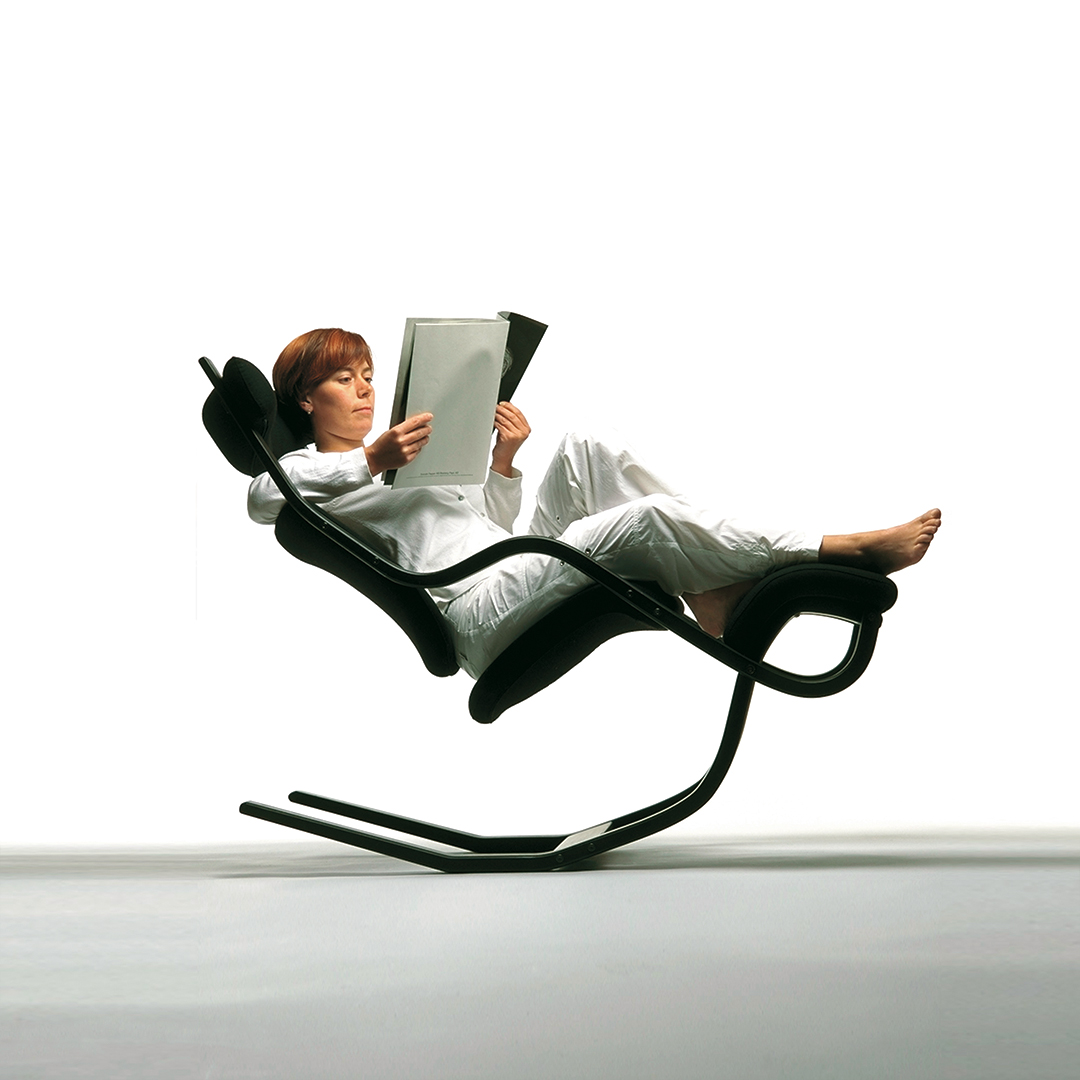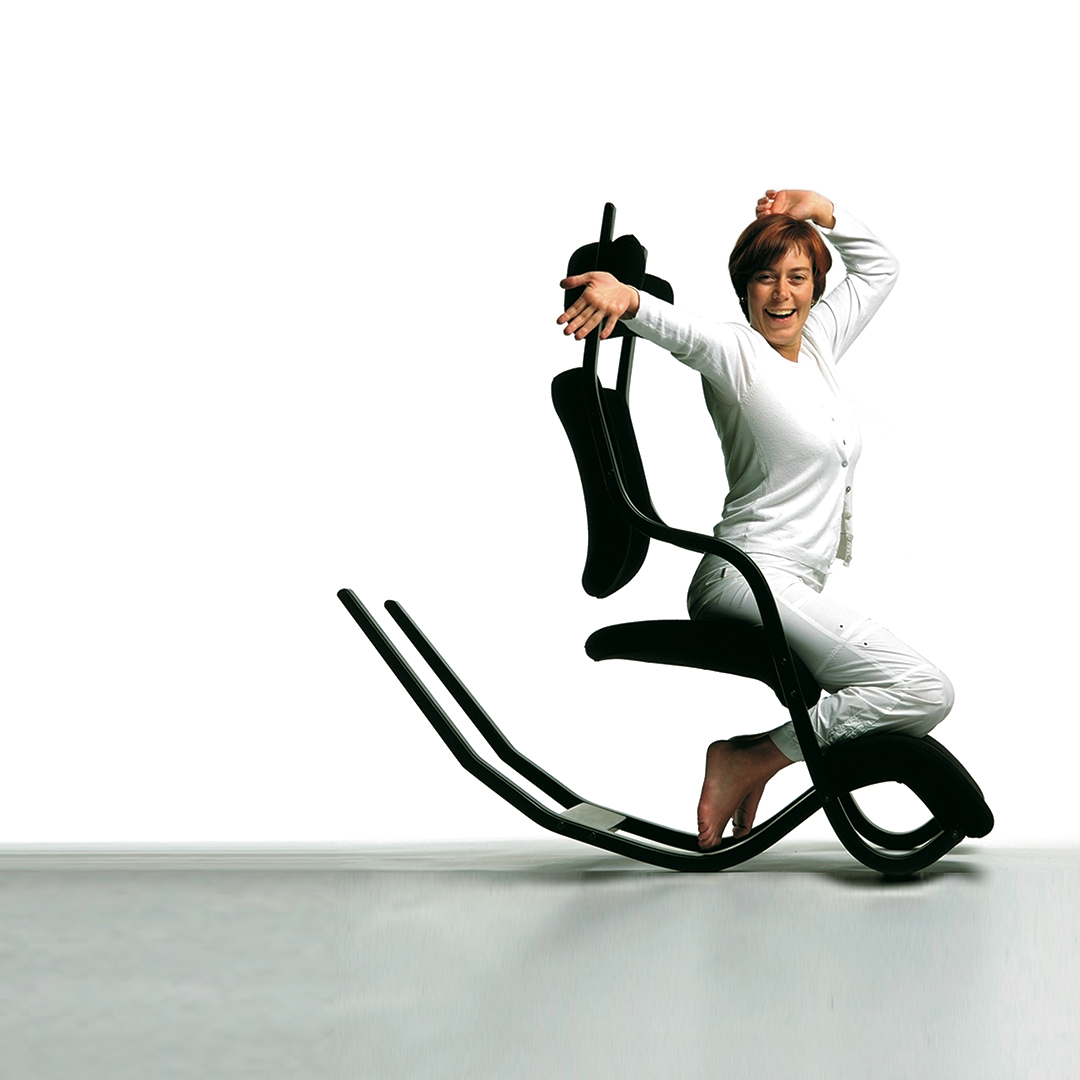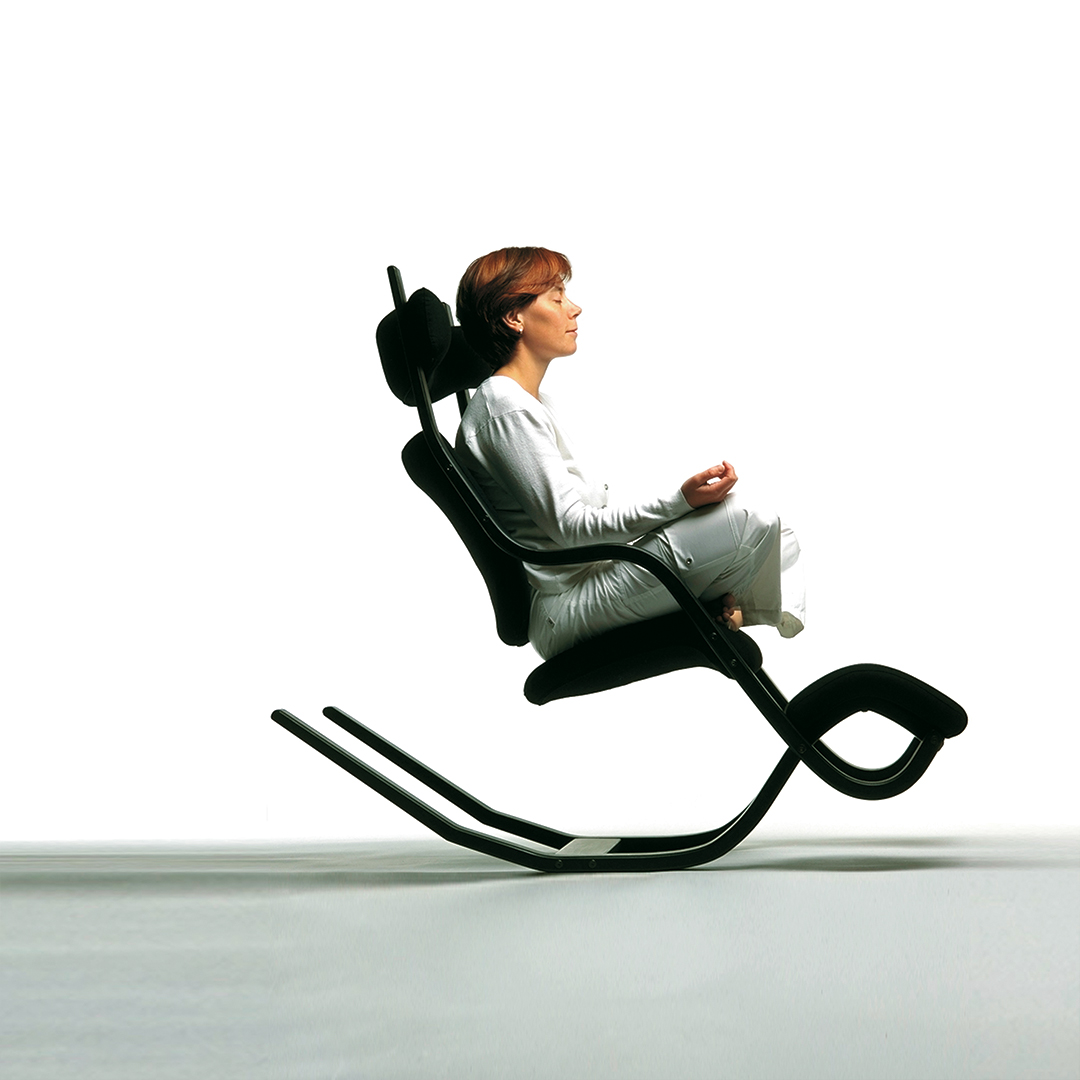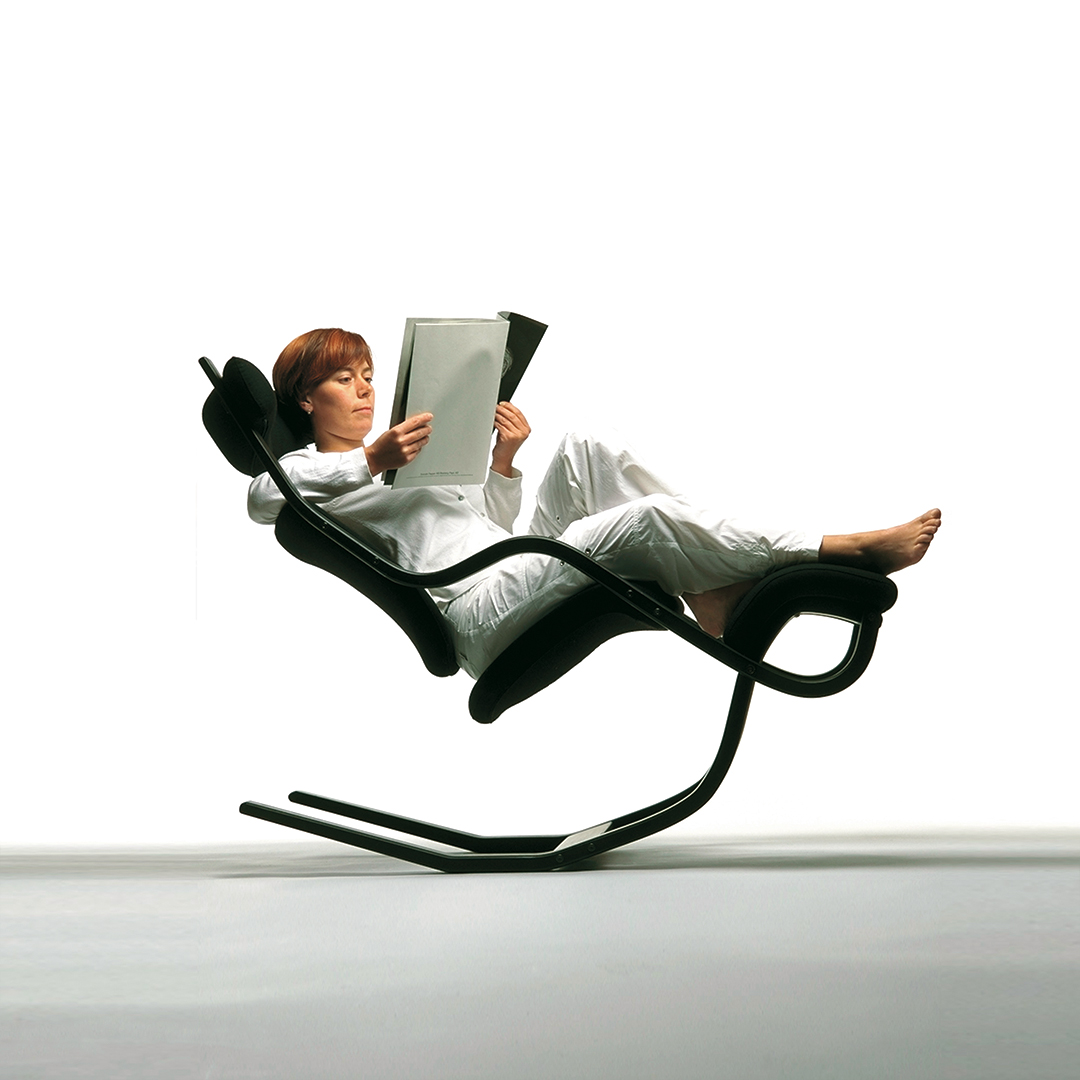 Design: 1983

Brand / Licensee:
Stokke 1983-2006
Varier Furniture 2006 -
It is not a chair, it is a way of life
"It is not a chair, it is a way of life." Traditionally, people surround themselves with one kind of furniture for resting and another kind for activities.
After resting for a while, we want to be active, and after being active for a while, we want to rest. Why can't we alternate between active and reclining body postures on one and the same chair?
Gravity has four positions or tilting angles, and in all of them the person sitting is so close to the balancing point that with the slightest shift of the body, the chair brings the user from one sitting angle to another.
Gravity, with the shin support, armrests and a headrest, gives support for even more sitting postures than its "smaller siblings" the Variable and Thatsit.
With this chair, Peter Opsvik intended to design a chair that can be used equally well for taking a light snooze as for working on the computer. Like all his runner-chairs, the angle is adjusted by the body's movements. Users can switch between a variety of positions with slight shifts in body weight. The gap between the headrest and the tilting backrest provides space for freedom of movement for arms and shoulders. Unlike conventional reclining chairs, lumbar support actually increases in the reclining position.
Being able to place our feet in different positions is essential for our well-being. It is also important that these foot supports do not slide away from us.
"There's only one way to think clearly, and that's with your legs on the table. That way your blood goes to your head and not to your feet" (Tage Foss).
You'll be amazed how many comfortable body postures is possible in a single chair.
---
Related products: