Studio Q and Salone Satelite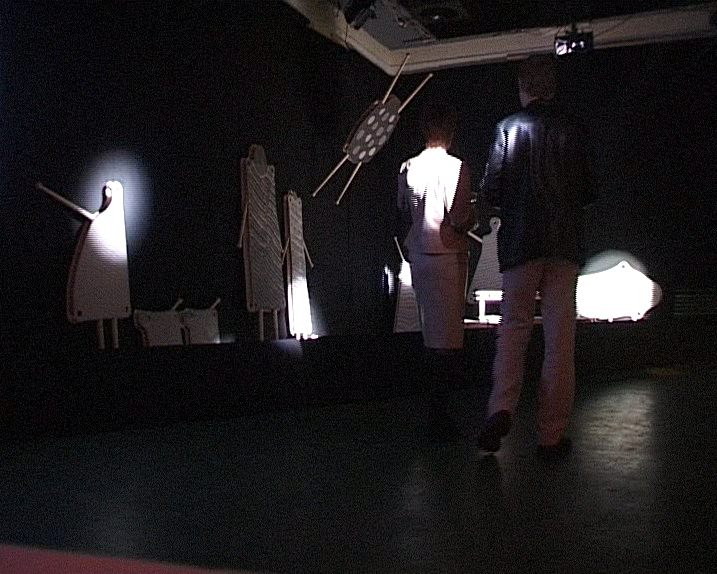 "Nomadi" Musical happening and exhibition
"Nomadi" is an attempt to develop products from renewable materials, which, owing to their flexibility and shape hopefully will achieve longevity.
A simple knock-down construction yields furniture that takes up a minimum of space and uses a minimum of materials. When you need them, just move the arms and legs around. In a matter of seconds they quickly assemble into functional pieces of furniture.
Concert on Peter Opsvik's soundpictures, drums and lure played by percusionists from Milan and Peter Opsvik.
Studio Q and Salone Satelite, Milan
April, 2001