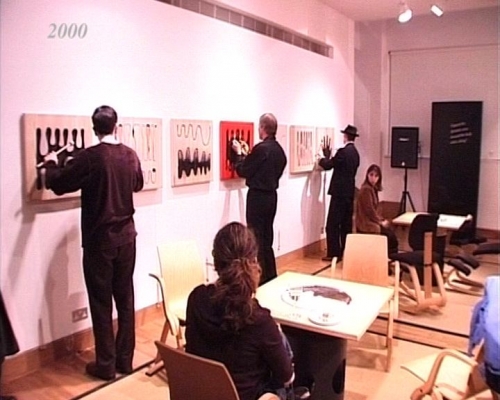 "Movement - Peter Opsvik"
This exhibition was initiated by the Norwegian Ministry of Foreign Affairs.

The aim of the Ministry of Foreign Affair's programme of presenting Norwegian culture for foreign audiences is to increase people's familiarity with Norwegian culture by demonstrating the quality and diversity present within the various Norwegian art forms and cultural expressions.

This exhibition presents Peter Opsvik's thoughts and designs for the human body in this age of automation, a specifically Norwegian approach to furniture design which is perhaps somewhat different than that in other countries.
The Lighthouse, Glasgow, UK
Exhibition space: 450 sqare meters
Period: 10th. March until 14th. April, 2000
Exhibition architect: Lindberg & Mortvedt