Thatsit™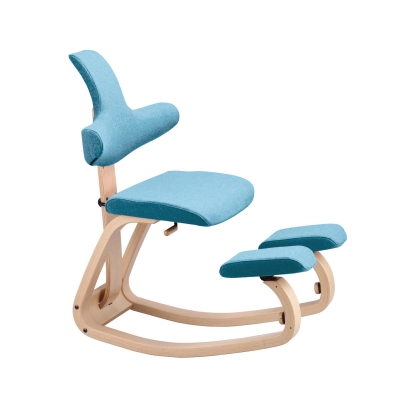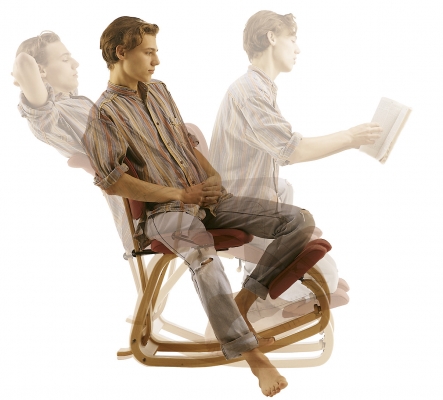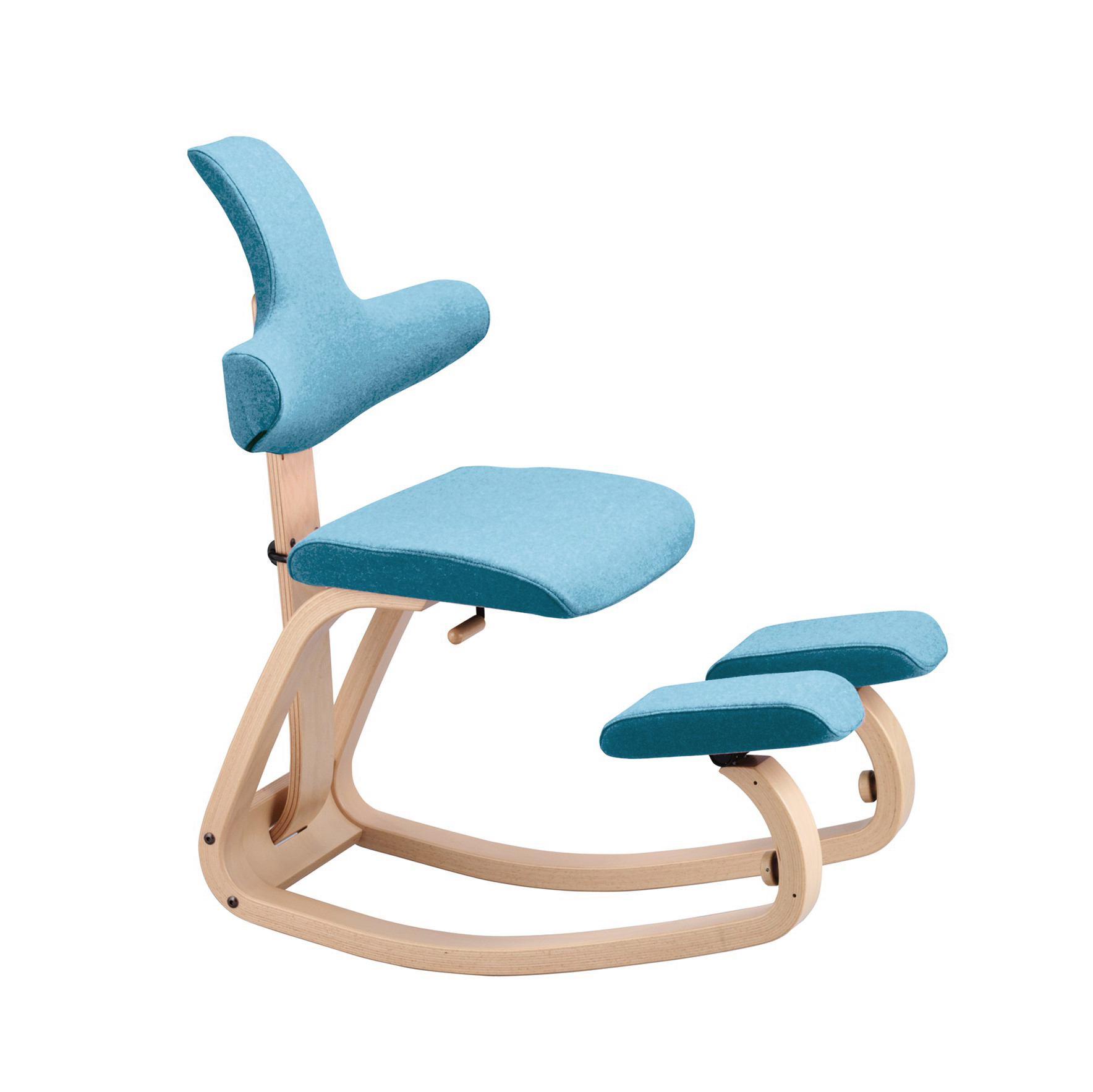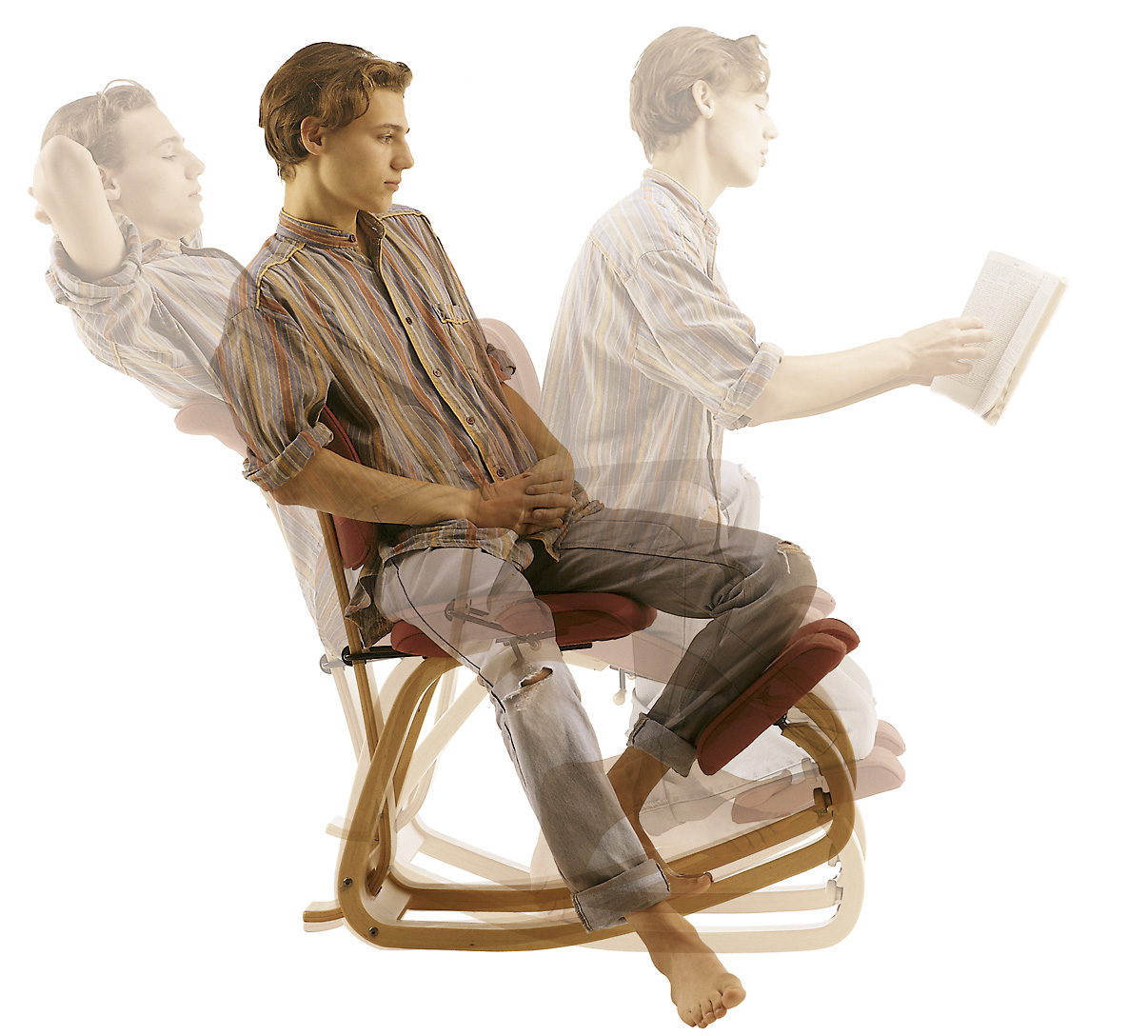 Design: 1991
Brand / Licensee:
Stokke 1991-2006
Varier Furniture 2006-
Inspires movement and variation and emphasises that the kneeling posture is one of many
The primary importance of Thatsit is that it inspire movement and variation and emphasises that the kneeling posture is one of many. The curved runner tilts the chair forward and backwards from the normal position.
The two separate shin supports facilitate switching among different leg positions. It is especially positive when a person has activities on the table in front of him that this concept has an advantage over traditional chairs.
Like with all other chairs, it is important to use it actively, changing sitting angle and sitting position.
The shin support enable a more forward sloping seat angle, which in turn gives the sitter a better posture for the back. In a proper kneeling chair, some of the weight bears on the shins, not the knees, but the primary function of the shin rests are to keep one from sliding forward out of the chair. Most of the weight remains on the buttocks. When the shin supports are adjusted up and back, shorter persons are also pushed up and back on the seat, sitting higher and closer to the backrest.
What is the function of the backrest on a chair like this? The more variations in sitting postures that are attainable on a chair, the better. The backrest support the upper body in the reclined position allowing additional postural variation.
The term sustainability did not exist in the 1960 and 70s. However, Peter Opsvik has always wanted to create products that should have the opportunity for a long life.
All his products from that time used wood as a main structure and one reasons for this is that wood is a renewable material.
Most of his products has introduced an unconventional functional solution and naturally enough, have ended up with a distinctive visual form. Such products may experience longevity without being outdated because they avoid following the patterns of short-term trends and fashions.
This product may be used at a table with standard "work height" approximately 72 cm, either at home or in the office.
---