Citrus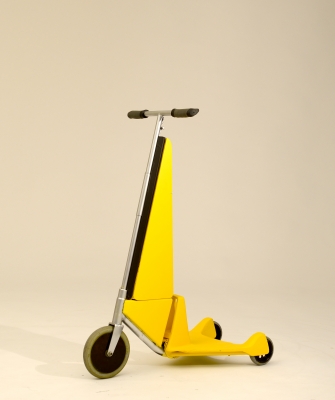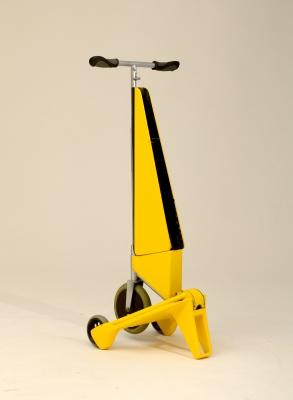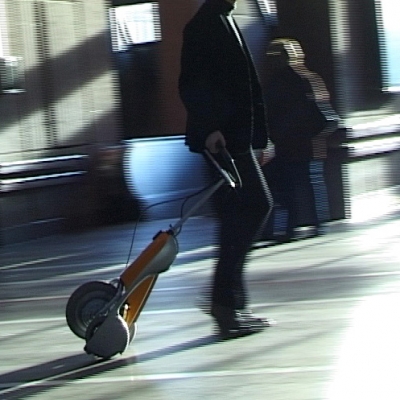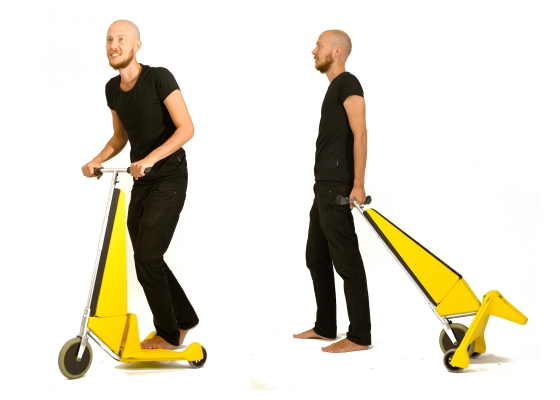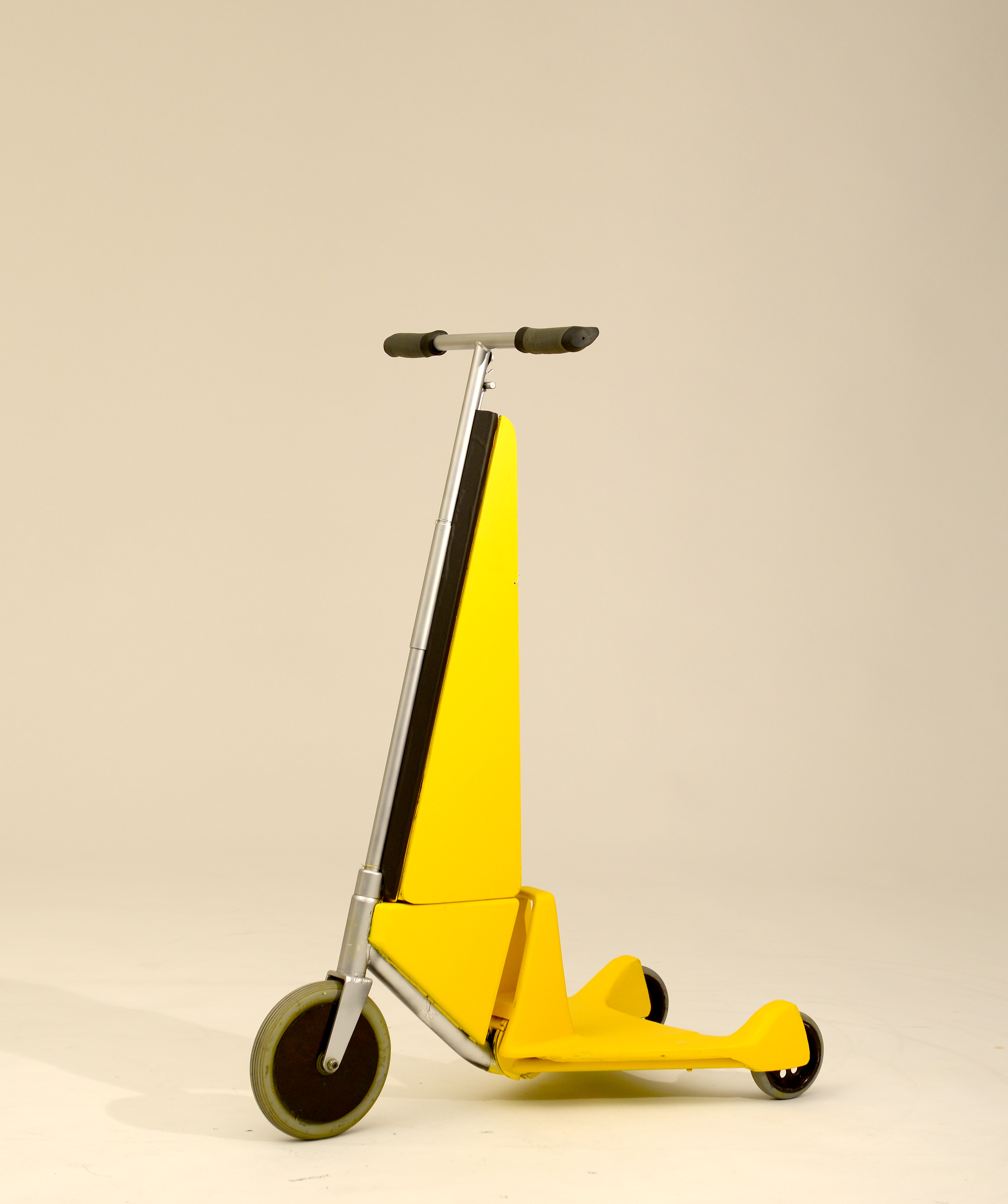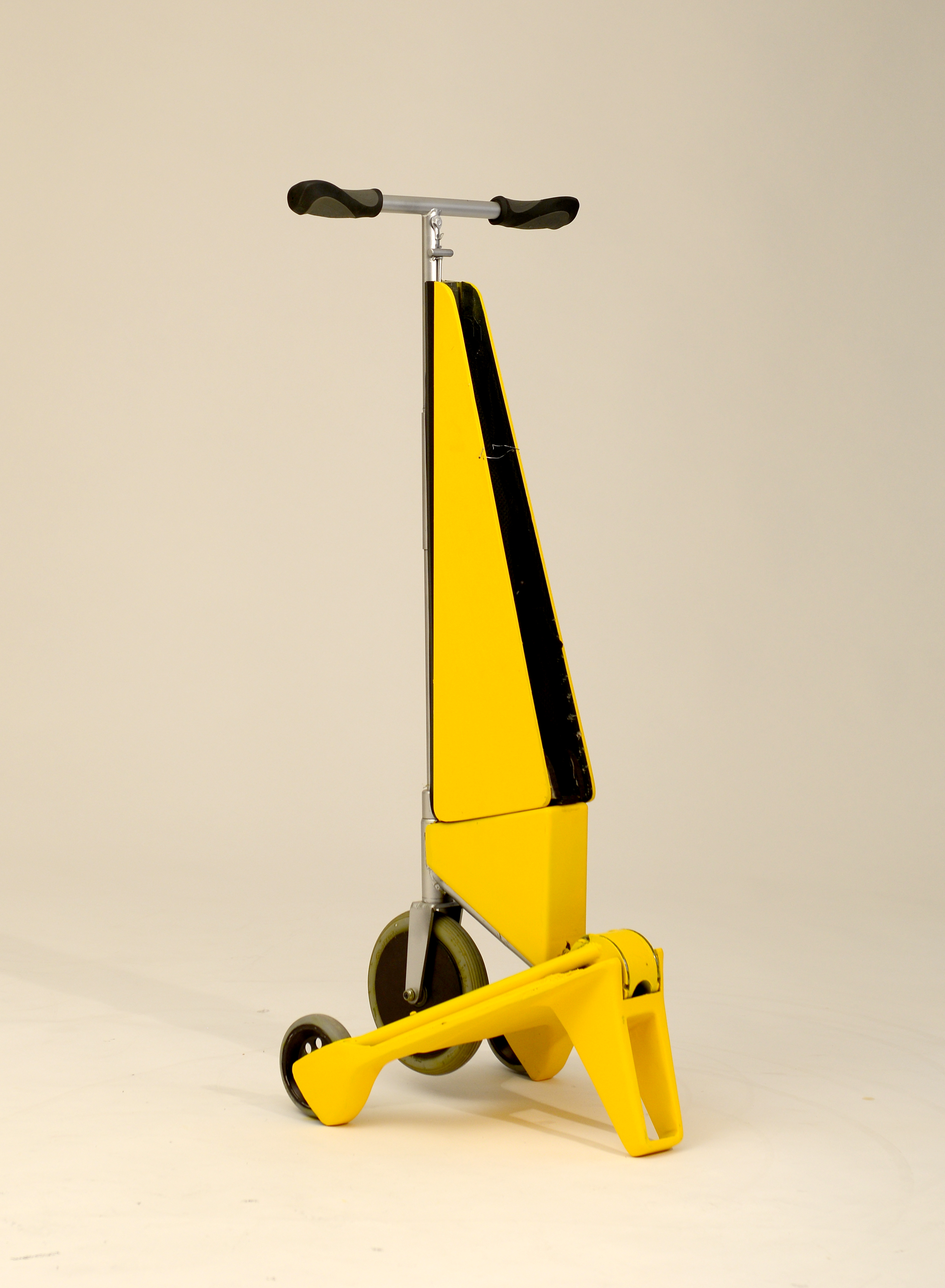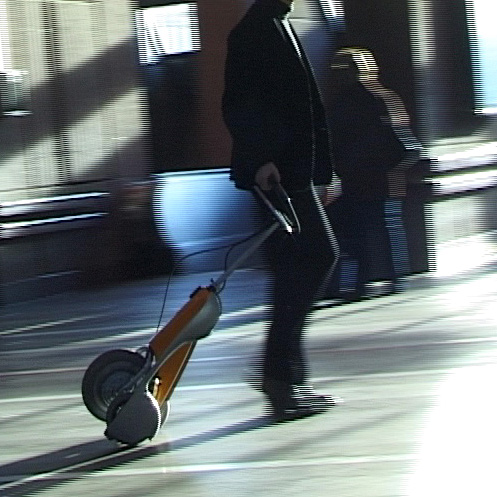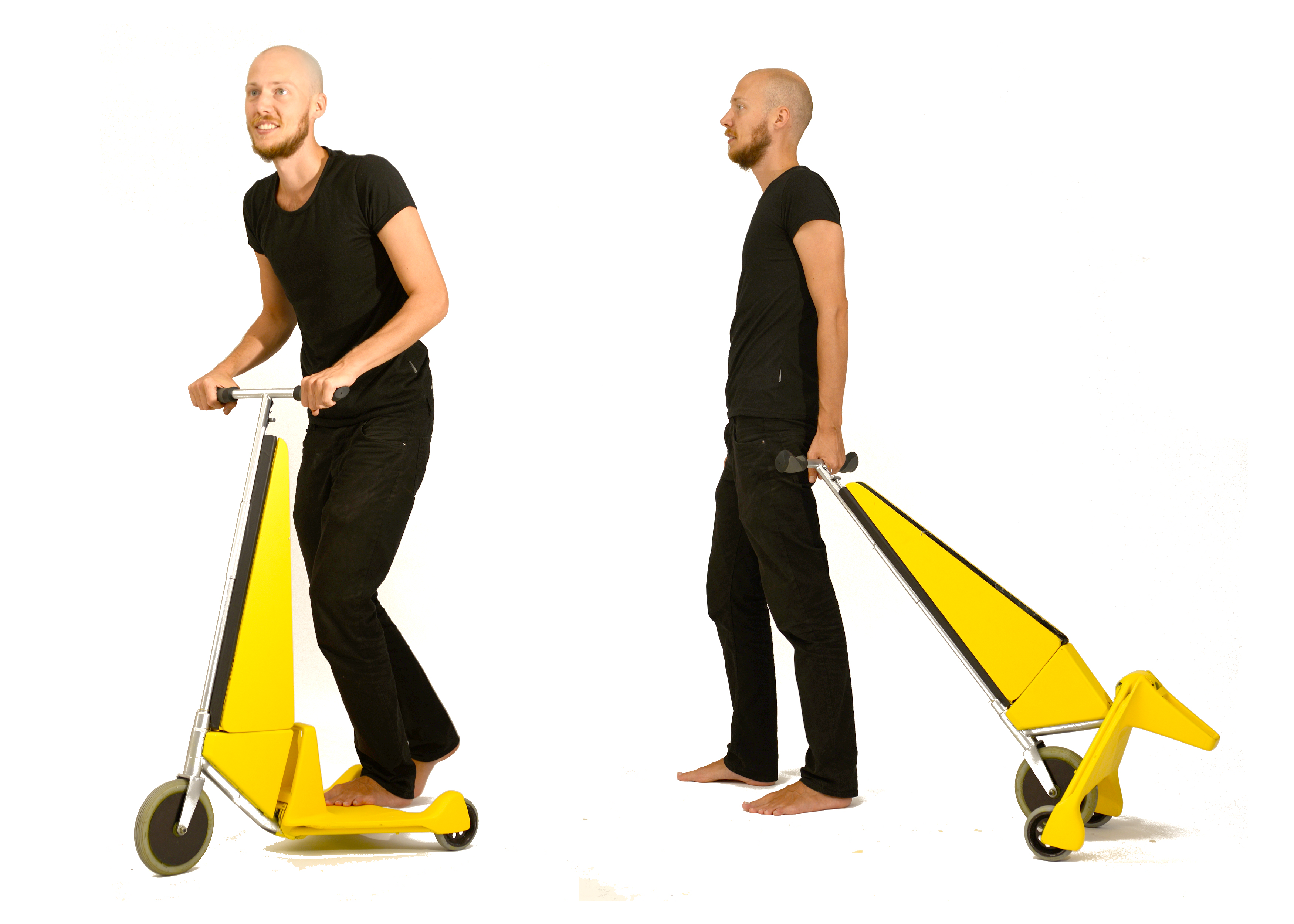 Prototype: 2004
Status: Product under development
The folding concept of Citrus makes it possible for the Citrus to follow the owner throughout the day, as a contrast to the electric two wheels kick scooters flooding our towns now.
Kick scooter and a smart compact trolley
Challenged by the problems of urban transport, the CITRUS may work in close cooperation with public transportation through a one-grip transformation into a compact trolley case, or it may offer its user superb independency in city traffic as a tri-scooter. An electric drive works in combination with kick scooter functionality, giving flexible transportation for any user, in any mood, and with any driving style.
A person's need for transport is often linked to a movement from start-point to destination, or "from room to room". These rooms we define as the persons controllable spheres, being at home, at the office, the grocery store or at the downtown restaurant. Being accepted in indoor environments as a trolley case, CITRUS can easily be brought along into these rooms. The threat of theft and vandalism is avoided, and the owner does not have to spend time and money to find an appropriate place to leave his vehicle.
Key-qualities are:
- Freedom to use different paths through the city
- Seamless interplay with public transport
- Overview and visibility
- Indoor acceptance
- Security against theft
- Convenient level of activity
---
Photo: Peter Opsvik AS