Actulum™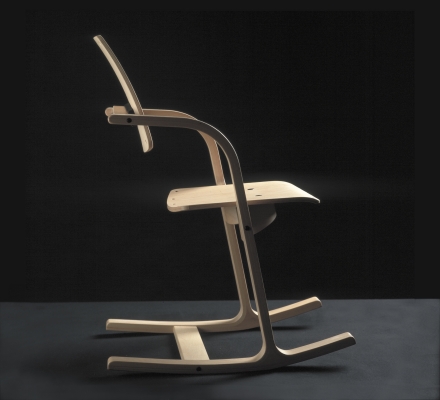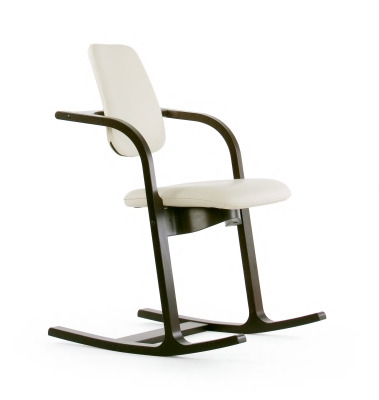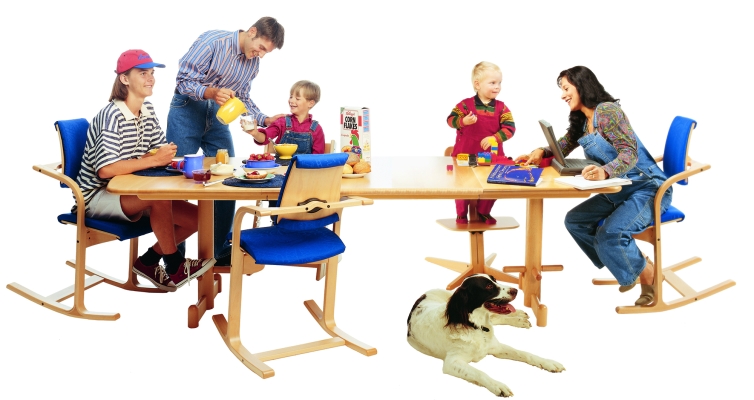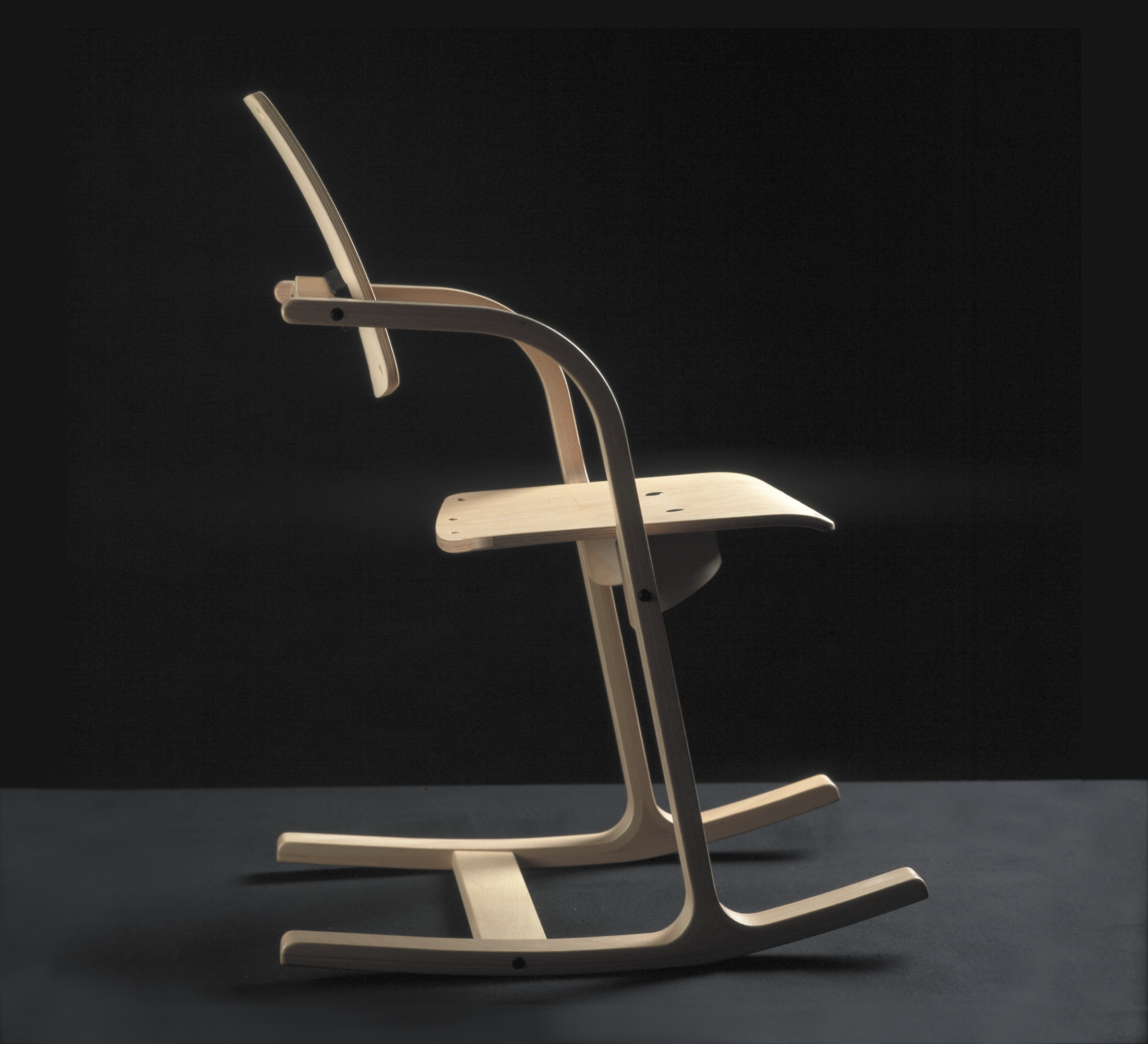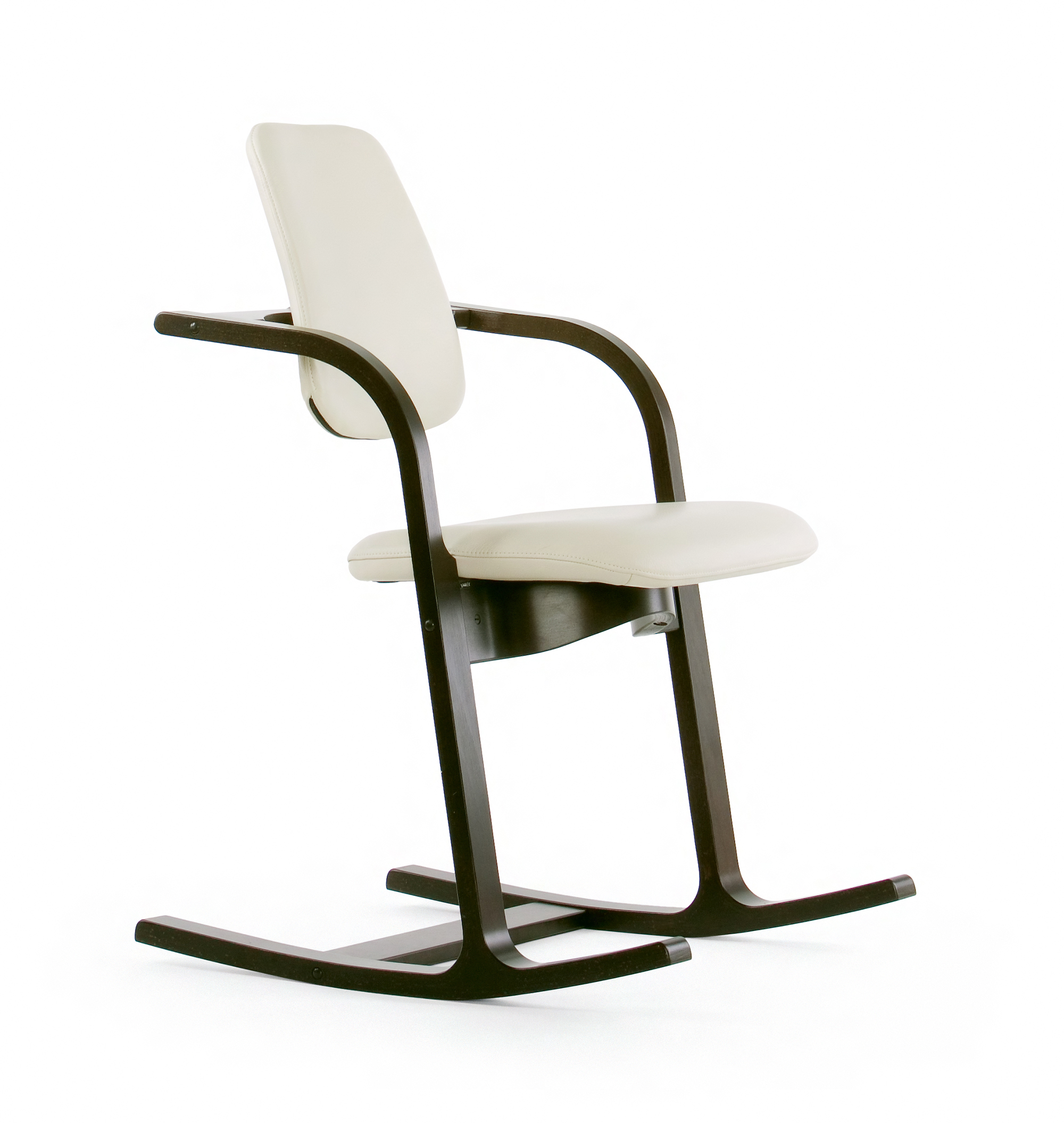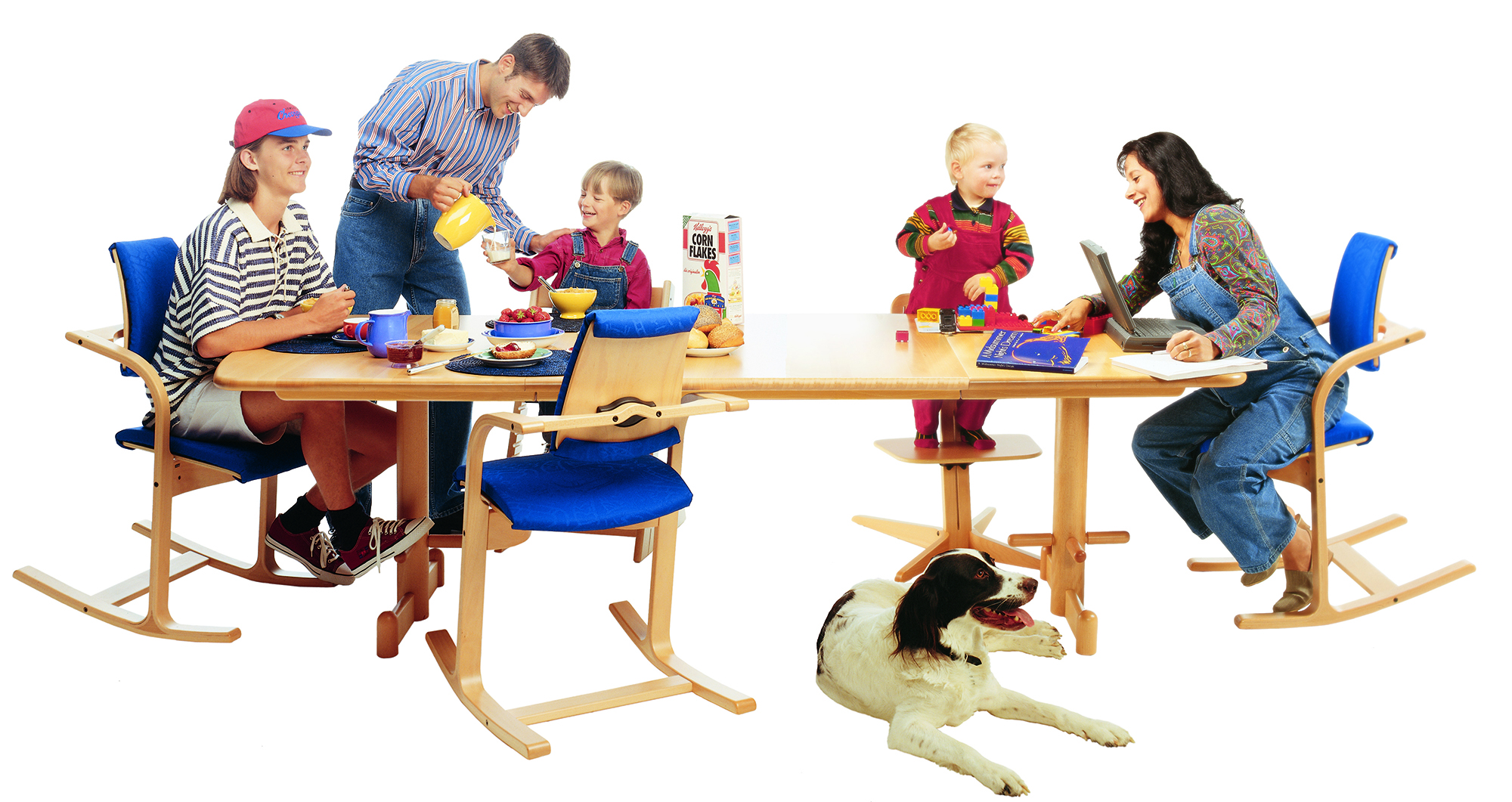 Design: 1995

Licensee and distributor:
Stokke 1995-2006
Varier Furniture 2006-
Sitting angles change when the entire chair tilts
The concept behind this chair was that it could be used at a table with standard "work height" (approximately 72 cm), either at home or in the office.
Comfort has not always been the main concern when choosing dinner table chairs. For "low area" sitting however, comfort is often seen as the key element while forcing us to sit uncomfortably at these higher tables?
Many of Opsviks chairs are attempts at remedying this situation. The concept of Actulum is an example thereof. Sitting angles change when the entire chair tilts.
The Actulum is basically a rocking chair with the sitting height fitted to eating or working heights. The concept allows the chair to follow the body's wishes for variation of sitting postures. The curved rail tilts the chair forwards and backwards from a normal position
Perhaps the most important feature in a product regarding sustainability is "long life". Aim at a visual design that is not connected to short time trends and fashion curves. Opsvik always aims for making the products "timeless" and hopefully it could be on the marked for many years, without appearing old-fashioned.
Wood is a renewable material. By using a laminated construction, maximum use is made of the wood by peeling it off to make veneer layers. The wood surface can be treated with bio-oil or wax. The dimensions can be kept sleek because the laminated construction is strong. It can be packed flat for storage or transport.